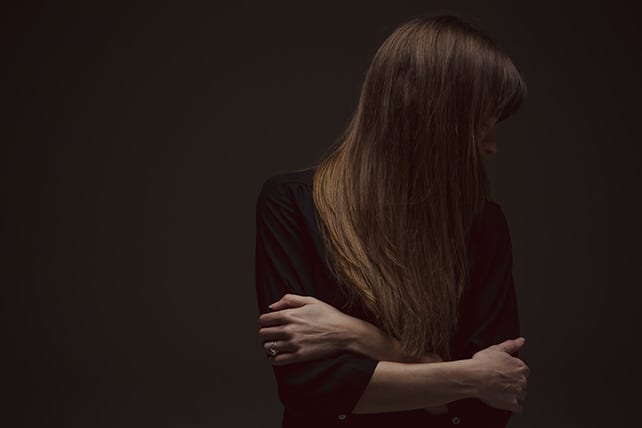 Dallas Willard was once asked, "Why are Christians so mean?"
His answer was up to the task. He said that Christians are mean in proportion to when they value being "right" over being "like Christ."
It's not enough to simply believe correct doctrine; as God's chosen people, we are asked to behave a certain way, particularly as it relates to others: "Therefore, as God's chosen people, holy and dearly loved, clothe yourselves with compassion, kindness, humility, gentleness and patience.13 Bear with each other and forgive one another if any of you has a grievance against someone. Forgive as the Lord forgave you. 14 And over all these virtues put on love, which binds them all together in perfect unity" (Col. 3:12-14).
The book of Romans also sets up a high standard for believers, telling us to "be devoted to one another in brotherly love" (12:10), "never be wise in your own sight" (12:16) and keep in mind that "love does no harm to its neighbor" (13:10). No harm. To anyone. So, in our relations with anyone we are to be devoted to their overall welfare, to not be overly confident in our opinion, and to never do anyone any harm. There's no room here for any "Bible believing" Christian to be mean.
What a different world this would be if, indeed, we were "devoted" to everyone's welfare, if we were humble in our own opinions, and committed to not do anyone harm—no gossip, no mean-spirited denunciation, no slander. Doesn't that sound like a nice world to live in?
The new life of believers envisioned by Paul in Colossians 3 basically prohibits three things: sexual immorality, greed and being mean. Sexual immorality is denounced in many ways and greed with one word: "Put to death, therefore, whatever belongs to your earthly nature: sexual immorality, impurity, lust, evil desires and greed" (v. 5).
This denunciation of sexual misconduct is perhaps what the modern church is known for. But in Paul's way of thinking, we should also be known for not being mean. Being mean is denounced as extensively and vigorously as sexual sin: "But now you must also rid yourselves of all such things as these: anger, rage, malice, slander and filthy language from your lips" (v. 8).
Put all this together, and Christians aren't to be involved in any form of sexual abuse, sexual harassment or sexual immorality of any kind, but we are also to shun any aspect of being "mean": domestic violence, emotional abuse, bosses mistreating subordinates, bullying or ridiculing gays, violent rioting, and social media trolling. Just as the #metoo movement is challenging the notion that "authority" gives someone the right to be predatory, so the Bible teaches us that "right theology" doesn't give us the right to mistreat others even when we think we are in the "right" and they are in the wrong.
Consider the life Paul calls us to in 1 Corinthians 13, a life of love. Love is patient when others mess up. Love is kind. Love isn't rude or easily angered and it keeps no record of wrongs. Love always protects. There's no attack in love.
If you are arrogant, harsh, impatient, unkind and judgmental, instead of compassionate, patient and gentle, you are not acting as one of "God's chosen people" regardless of how many graduate degrees you have, how many Bible verses you know, how many books you have published, how big your church, organization or social media impact is, or even how well you control yourself sexually. It doesn't even matter if you are "right" on the issue if you are acting in a wrong manner. You're adding to the overall problem rather than being part of the solution.
One of the greatest temptations to be mean, of course, is when we catch someone else in a sin. We've all read of the Pharisees who caught a woman in the act of adultery (obviously and discriminatorily letting the man go!) and demanded she be publicly shamed, which Jesus refused to do. The Pharisees were right in thinking adultery is wrong; they were wrong in that they were acting in a mean instead of a redemptive way. This mob mentality currently has the Internet on its side, so public shaming can now be national and even international.
Anger over a sin is appropriate. A group of believers saying "Enough is enough, this kind of behavior can't be tolerated anymore" is doing the Lord's work. That's what societal change is all about! God hates sin, and so should we. There's a time and place to repudiate evil acts. But the way we talk about individual sinners, especially when we don't know the full story, is the portal to us being lured into sin by adopting a mean-spirited response to sin.
There's a fascinating reality about the way Jesus touched lepers. People were astonished that he could touch them without becoming leprous himself. Can we touch hateful people without becoming hate-filled? Can we stand against abuse without becoming abusive? We never feel more justified doing evil than when we are self-righteously confronting evil. Remember, it's not just about being "right." It's about responding like Christ.
There is a group of people I would love to work with, support and publicize because I believe in their cause. But their bullying behavior makes it impossible for me to join them. They carry the right message—a minority message, unfortunately, that needs to be heard—but simply changing who you bully doesn't mean you're not a bully, and I can't join that. Methods matter.
This aversion to the growing meanness I see all around me (from both liberals and conservatives) explains why, if you look through my Twitter and Facebook feed, I doubt you'll find me denouncing a single person (I'm leaving a tiny door open in case I've forgotten something from years ago). For starters, I usually don't know the people I'm called to denounce and I don't know the facts. And secondly, the people I do know who are caught in a sin I will treat according to Galatians 6:1: "Brothers and sisters, if someone is caught in a sin, you who live by the Spirit should restore that person gently."
Arrogance moves us to want to be heard rather than to be helpful. Pride makes us want to feel like we are on the "right side" while humility wants us to serve as God's voice of healing to those who are on the wrong side. Self-righteousness gathers around common hatred and judgement of the fallen; grace gathers sinners together around the foot of the cross. Does what I say publically or privately help bring someone back, or does it push them further down? I'm grateful that God has and still does win me over with the kindness that leads me to repentance (Romans 2:4), and I figure I should have the same attitude toward others.
What holds me back from commenting about individuals on Twitter, Facebook and this blog is the awareness that I may be wrong. I may not have all the facts. When I don't know the particular individual or situation or wasn't there, I'm more likely to be wrong than right. And my uninformed opinion really shouldn't matter to anyone, least of all myself.
This isn't to challenge the courage of someone like Rachel Denhollander whose courageous speaking up finally brought an end to gross, evil abuse. Her testimony wasn't mean—it was necessary and beautiful. I understand the concern some have that "silence is complicity" and if speaking up stops evil rather than just piles onto the evildoer, it's a holy charge. The challenge today is that, with social media awareness, if I denounced every evil act in politics and the church, that's all I'd be doing. And why some people get singled out and others don't is a mystery to me.
John the Baptist righteously called out Herod. But he's not writing this blog and you usually won't find such a message here. You won't find me addressing the "scandal of the week" as it pertains to Christian leaders or politicians. This blog will urge each of us to individually examine our own hearts. 
Remember: The same Bible that discounts sexual immorality also discounts meanness. Let's be consistent. No hateful speech toward anyone, Christian or non-Christian, the "pure" or the fallen. Challenge misbehavior, but realize that God specializes in redeeming people who have misbehaved.
The people of God are to be different, in every way. Not just in our sexuality, but in our speech, in our temperament and manner, and in our love of grace and mercy. Let us be truly devoted to each other's welfare, not overly wise in our own sight, and committed to doing no harm to anyone.
Let's be different. Let's not be mean.
[Note: I owe a big debt to a fellow writer/blogger who graciously gave much time to help me hone this message. I don't want to mention her name because I'm not entirely sure she fully agrees with everything I say here and thus don't want to embarrass her, but S., before God, thank you for being such a precious sister in Christ and courageous leader in God's church.]
This article originally appeared here.