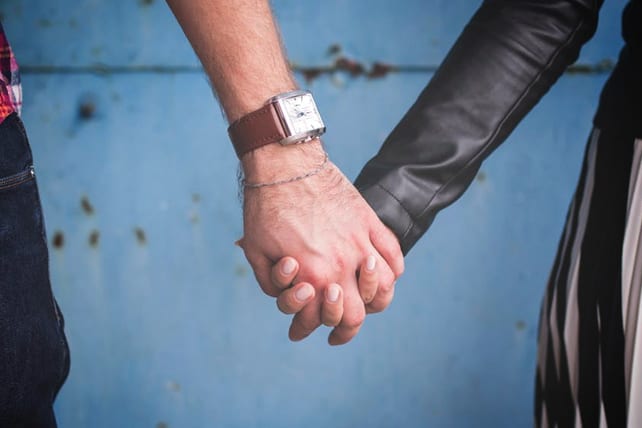 When Your Marriage Is Going in the Wrong Direction, Doing Nothing Is Usually Your Worst Choice
[Note: this week's blog post is an adaptation from my newly released book Loving Him Well: Practical Advice for Influencing Your Husband, which is a rewritten version of Sacred Influence. For this reason, it primarily addresses women and wives, but men and husbands should feel free to change the genders and apply it accordingly. Nothing stated here isn't also true for men. In fact, I'd love to hear in the comments how men reacted to this.]
When a marriage is going "south," one of the worst things you can do is…nothing. People in panic often fear making the wrong move but sometimes "no move" is the worst move. Not doing anything will get you just what you've got.
The first thing so many women (and men, for that matter) in the Bible had to be told was to stop being afraid and become bold. When Hagar was abandoned by her husband and exiled to what looked like her and her son's slow starvation and death, God's angel encouraged her: "Do not be afraid" (Genesis 21:17). When the women who had been faithful to Jesus were beside themselves with grief, wondering what had happened to the body of their precious Jesus, an angel admonished them, "Do not be afraid" (Matthew 28:5).
Because of God's Spirit within us, we are sometimes called to bold action. The "safe" path is sometimes a slow drift toward destruction. One of my favorite Christian philosophers, Elton Trueblood, put it so well:
"The person who never goes out on a limb will never, it is true, have the limb cut off while he is on it, but neither will he reach the best fruit. The best fruit which human life offers seems to come only within the reach of those who face life boldly…with no excessive concern over possible failure and personal danger. The good life is always the gambler's choice, and comes to those who take sides. Neutrality is seldom a virtue."
Fear gives birth to paralysis—and sometimes inaction is our greatest enemy. Marriages can slowly die from years of apathy. I've seen many relationships wilt from unhealthy patterns that one or both partners refused to address until they became "calcified" and thus were 10 times more difficult to break. This is true of addictions, unhealthy communication and disrespect. The longer a bad situation goes on, the more ingrained it becomes and the more difficult it is to fix.
If you always play it safe in your marriage, you're going to end up in some ruts. What I believe will give you the most boldness and courage to address issues that need to change is understanding who you already are in Christ.
The Spiritual Platform to Influence Your Spouse
Let's apply some simple theology here. Who does the Bible say is your refuge—God or your husband? Deuteronomy 33:27 provides the answer: "The eternal God is your refuge, and underneath are the everlasting arms."
In whom does your hope lie? Your husband's continuing affection? First Peter 1:21 says, "Your faith and hope are in God."
Where will you find your security? You and your husband's ability to earn a living and your husband's commitment to stay married to you? Philippians 4:19 answers, "My God will meet all your needs according to his glorious riches in Christ Jesus."
Where will you find supreme acceptance that will never fade or falter for all the days of your life? "As a bridegroom rejoices over his bride," replies Isaiah 62:5, "so will your God rejoice over you."
If you're trying to find your primary refuge in your husband, if you've centered your hope on him, if your security depends on his approval, and if you will do almost anything to gain his acceptance, then you've just given to a man what rightfully belongs to God alone.
And that means you've turned marriage into idol worship.
When you do that, both you and your husband lose. How will you ever find the courage to confront someone whose acceptance so determines your sense of well-being that you believe you can't exist without him? How will you ever take the risk to say what needs to be said if you think your future depends on your husband's favor toward you?
Your future depends on God, not on a fallen man. Your security rests with your caring Creator's providence, not with your husband's paycheck. Your acceptance as a person became secure when God adopted you, not when your husband proposed to you. If you truly want to love, motivate and influence your husband, your first step must be to stay connected with God. Find your refuge, security, comfort, strength and hope in him.
Armed with this acceptance, security and empowerment, you become a mighty force for good. You can then claim the power of Moses' words in Deuteronomy 31:8: "The Lord himself goes before you and will be with you; he will never leave you nor forsake you. Do not be afraid; do not be discouraged."
Fear and discouragement create stagnancy and persistent disappointment in marriage. If you've had your fill of those, why not try God's path of faith and boldness? When you begin taking initiative instead of simply feeling sorry for yourself, you become an active woman, and active women mirror the active God who made them.