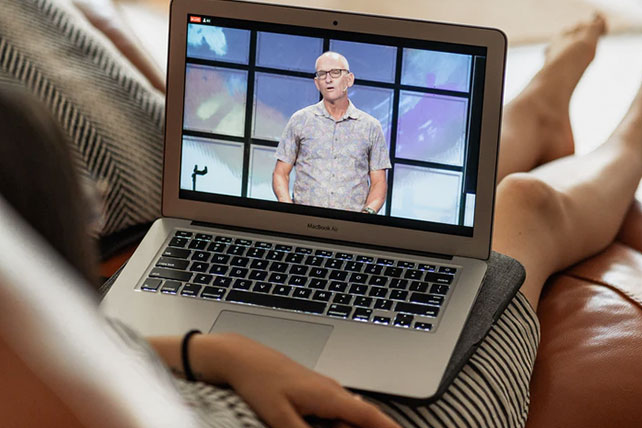 Something special is happening here in Britain. Similar reports are coming in from around the world.  I never imagined I would be able to type the next sentence: Since lock down 1 in 4 British people have attended an online service. Is this an awakening?
That is an astonishing figure. And if you look at young adults the proportion is even higher at one in three! All this was reported in The Guardian which is not exactly known for being pro-church. And in breaking news this morning, 70 percent of church leaders report a rise in church attendance.
For sure if they all turn up the first week after lockdown our buildings will be completely swamped and overwhelmed. 
Some churches are having double the number of virtual attendees than they did back "in real life". Except isn't the online life the real world now?  Suddenly online evangelism is no longer an optional extra, it is the main way to evangelise.  And it can be as easy as during the opening greeting of your service encouraging your congregation to share the link right there and then with their friends over social media or texts. Many who would never darken the door of a church will attend virtually because there is no embarrassment, and no chance of a christian handshake or, worse yet for shy people, a hug.
At what point do we put up our hands and call this a revival? Or at least an Awakening of the Church.  Communities are desperate. People are turning to the church for practical help and also for spiritual sustenance. And God's people have risen to the challenge and are awake to the needs around them. Our churches are adapting well to this strange situation we find ourselves in. Food banks are stepping up to the plate, and church groups are helping the local council in remarkable new ways. Prayer has a renewed urgency.
Some churches are adjusting their online church services to meet the needs of new people not just their regular congregation. Many people are experiencing Christian worship, preaching and some form of fellowship for the first time ever. Some may never have stepped foot in a church building in their whole lives.
A new study released today by the Evangelical Alliance has found has shown that churches are reporting a marked increase in people exploring our Christian faith. 700 churches and 196 faith-based organisations were surveyed.
A massive 88 percent of the surveyed churches are actively meeting the physical needs of vulnerable people struggling during the coronavirus pandemic, the vast majority of whom are working in partnership with local authorities, other churches or charities.
The study, which surveyed churches across denominations including the Church of England, Baptist, Elim, Assemblies Of God, Redeemed Christian Church of God, Methodist, New Frontiers, Presbyterian and independents, was conducted by the Evangelical Alliance in partnership with the charity Stewardship and Eido Research.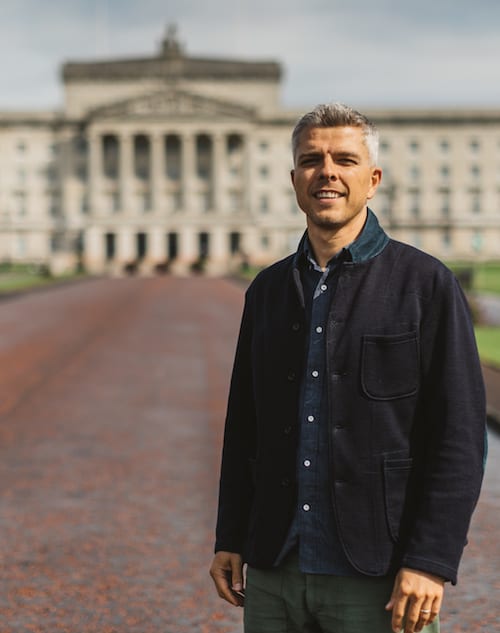 "Since lockdown, we have seen churches across the country adapt to the uncertain environment and speak directly to the fear and anxiety that many people are feeling through the UK. Online services are reporting huge levels of interest and thousands are engaging with church for the first time as a place of hope.
At the heart of the mission of the church is a desire to serve the marginalised, feed the hungry and be a place of refuge to those who are isolated. Through food banks and many other service provisions, churches are ensuring vulnerable individuals and families across the country receive the help they need"
Peter Lynas Evangelical Alliance UK Director
Churches are seeing first hand the challenges this corona-crunch is causing. People who were complacent about spiritual matters before are shaken now. Economic problems mean family problems.  They mean people struggling to put food on their plates. And they mean people in need of compassion, practical help, and even more importantly hope.
Have you noticed how depressing the News sounds these days?  We Christians have GOOD NEWS to share! What better time to be a mouthpiece for hope, as well as a gathering point for the anxious to come and pour out their fears to God. We offer hope to a world that is increasingly hungry for spiritual answers.