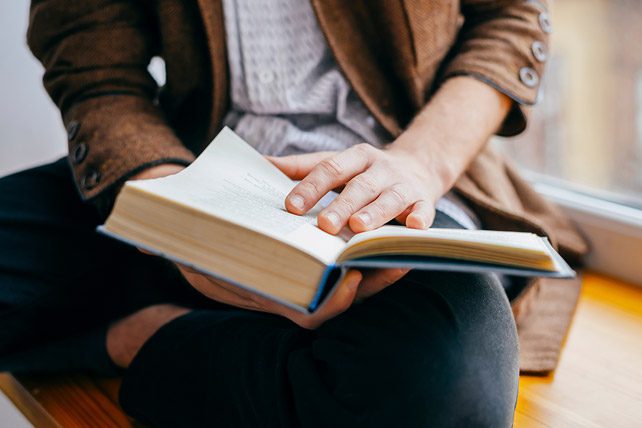 At no time in my life has there been a greater need for leadership. At the same time, there seems to be the greatest shortage of qualified leaders in my lifetime as well. The reason is not just one thing. Character issues, selfishness, and a refusal to pay the price required to lead are the primary reasons, but another alarming statistic may give further insight into the problem.
The following is a chart of mentions of leadership in books since 1800. As the chart shows, there has been a significant drop since 2016.
Leaders are readers so a drop in leadership books is a reason for major concern. Books are an invaluable leadership resource and there appears to be a declining issue in the subject. It is a data-driven metric for one of the reasons we are having leadership issues.
For a small amount of money (often less than the cost of a lunch) and a few clicks on Amazon, books allow you to gain access to a highly-successful person's entire lifetime of wisdom and experience. Also, there are problems you are facing other people have already solved. Those solutions can often be delivered to your door in 48 hours of less.
It's Time for Leaders To Get Better and That Starts by Reading Books!
So if you have neglected your reading as a leader, I want to give you my 10 favorite leadership books written since 2016 you may have missed and should have in your library. These are in alphabetical order by author except for the first one.
2021 The Year In Leadership: The Stories Of Faith, Business, Sports, And Life Which Inspired Us All by Brian Dodd – Yes, this is my most recent book. It may be self-serving but do you feel ill-equipped to handle the leadership challenges of a pandemic and post-pandemic world? If so, you no longer have to. Over 80 of his most popular articles make up the pages of this book. Each chapter is filled with wisdom and insights from the leaders who succeeded and struggled during 2021. I take lessons from all walks of life and gives you practical steps on how to best use them in your own leadership. As you will discover, the stories are entertaining, challenging, inspiring, and sometimes even sobering. By learning the lessons from 2021, it helps ensure you have the potential to become the leader God meant for you to be in the days ahead.
Atomic Habits: An Easy & Proven Way To Build Good Habits & Break Bad Ones by James Clear – If you're having trouble changing your habits, the problem isn't you.  The problem is your system. Bad habits repeat themselves again and again not because you don't want to change, but because you have the wrong system for change. You do not rise to the level of your goals. You fall to the level of your systems. Here, you'll get a proven system that can take you to new heights.
BE 2.0 (Beyond Entrepreneurship 2.0): Turning Your Business Into A Great Enduring Company by Jim Collins – This is the compilation of all of the Jim Collins books. 

BE 2.0

 is a new and improved version of the book that Jim Collins and Bill Lazier wrote years ago. In 

BE 2.0

, Jim Collins honors his mentor, Bill Lazier, who passed away in 2005, and reexamines the original text of 

Beyond Entrepreneurship

with his 2020 perspective.
The Culture Code: The Secrets Of Highly Successful Groups by Daniel Coyle – In The Culture Code, Daniel Coyle goes inside some of the world's most successful organizations—including the U.S. Navy's SEAL Team Six, IDEO, and the San Antonio Spurs—and reveals what makes them tick. He demystifies the culture-building process by identifying three key skills that generate cohesion and cooperation, and explains how diverse groups learn to function with a single mind. Drawing on examples that range from Internet retailer Zappos to the comedy troupe Upright Citizens Brigade to a daring gang of jewel thieves, Coyle offers specific strategies that trigger learning, spark collaboration, build trust, and drive positive change. Coyle unearths helpful stories of failure that illustrate what 

not

to do, troubleshoots common pitfalls, and shares advice about reforming a toxic culture. Combining leading-edge science, on-the-ground insights from world-class leaders, and practical ideas for action, The Culture Code offers a roadmap for creating an environment where innovation flourishes, problems get solved, and expectations are exceeded.