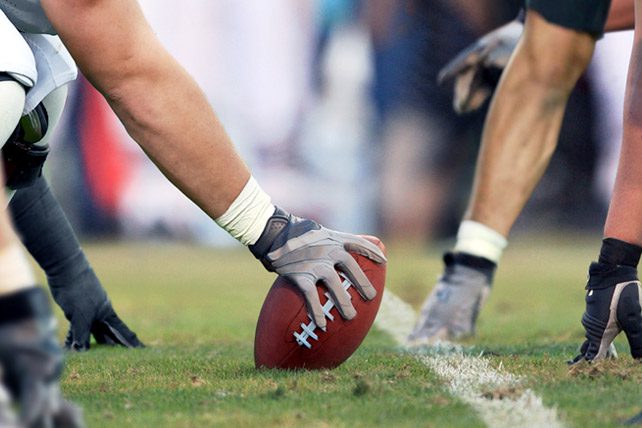 I don't know what it is about the University of Colorado that draws men of intense faith to coach its football team. It's ironic because CU is a very secular university in a super-post-Christian town, and former Coach Bill McCartney (Coach Mac) and current coach Deion Sanders (Coach Prime) are unapologetic Christians.
In 1982, Bill McCartney became the head football coach of the Colorado Buffaloes football team. By 1990, not only had he turned the Buffs into the national champions, but he'd also founded Promise Keepers, a men's ministry that turned into a massive movement that impacted millions of men across the nation and around the world.
Coach Then
I'll never forget attending my first Promise Keepers event. It was in 1993 at a sold-out Folsom Field in Boulder where the CU Buffaloes play. Some of the greatest preachers on the planet were there, challenging 40,000-plus men. But the most intense challenge came from Coach Mac himself. With the blue Colorado sky and the sunlit Rocky Mountains as his backdrop, Coach Mac exhorted us to be men of courage, men of action, men of integrity, men who loved their wives and kids, and men who were unashamed of the Gospel. That day we cheered, we cried, we sang at the top of our lungs, and we recommitted ourselves to God.
Years later, I would have the privilege of preaching at several Promise Keepers events and of meeting Coach Mac myself. I'll never forget the fear-of-God-instilling look of intensity he gave me as I preached. It felt as if I was a second-string CU quarterback, trying to prove myself on the field while desperately looking for that right receiver. Then, right before I passed the ball, I turned toward the sideline and saw my crazy-eyed coach looking at me, hoping I would be able to thread the needle to my intended receiver.
After I preached, Coach Mac walked up to me and said in passing, "You're quite the dynamo." I had to go look up what that meant, but I think it was a compliment. And that compliment sank deep into my heart.
To this day, Coach Mac is the most intense man of God I've ever met.
Which makes it interesting that in the '80s and early '90s, God placed him as the head coach at a, shall we say, not-very-pro-evangelical-Christianity university. But despite countless criticisms for his outspoken faith, Coach Mac never backed down. His boldness to share the Gospel gave other believers on his team, and countless Christians from across America, boldness to evangelize. His example of an unapologetic faith, displayed through the Promise Keepers platform, inspired millions upon millions of Christian men.
Coach Now
Twenty years later, enter Coach Prime.
He, like Coach Mac, is another winner. He won as a professional football player. He won as a pro baseball player. He won as head coach at Jackson State in Mississippi. And, so far, he's winning as head coach at the University of Colorado.
People from Boulder don't quite know what to do with him. He's a bold, brash coach who wears a big cowboy hat and flashes an even bigger smile. He might not have a six-shooter on his side, but he's the fastest draw in the West when it comes to verbal comebacks and bold predictions.
And he, like Coach Mac, is an unashamed follower of Jesus.
During one team meeting, he prayed these words: "Lord, we thank you for this day—Father, for this opportunity as a group. Father, we thank you for the movement that God has put us in place to be in charge of. We thank you for each player here, each coach, each family. In Jesus's name we pray. Amen."