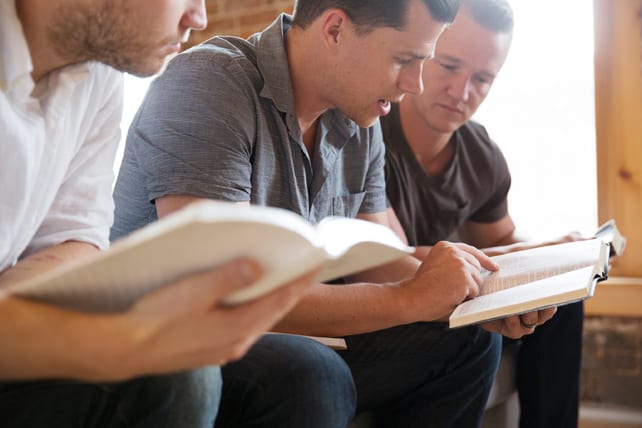 Matt Chandler once said, "We've got a lot of boys with beards these days," and I believe these words speak powerful truth.
Our world is constantly throwing out ideas of what it means to really be a man. The reality is that everyone has their own opinion, but as a Christian, the only blueprint men should mimic their life after is that of the Bible. To know what a true man is, we need look no further than the life of Jesus Christ himself. Makes sense doesn't it? As the Son of God, Jesus is the epitome of manhood, manliness and what we should strive for in our attempt at being a reflection of true maturity in Christ.
Jesus was completely full of the Holy Spirit, not to mention he lived in complete dependence and obedience to the will of God. It's a beautiful testimony. Easier said than done, but the strive for this lifestyle is one that will set apart men from the boys. Christ fully displayed the fruit of the Spirit (Galatians 5:22-23), and he did it with a righteous swagger. A true man of God will show evidence of these works.
Here are 10 other disciplines of a godly man.
1. Humility
"Don't be selfish; don't try to impress others. Be humble, thinking of others as better than yourselves. Don't look out only for your own interests, but take an interest in others, too. You must have the same attitude that Christ Jesus had." (Philippians 2:3-5) 
2. Purity
"We prove ourselves by our purity, our understanding, our patience, our kindness, by the Holy Spirit within us, and by our sincere love." (2 Corinthians 6:6)
3. Kindness
"Never let loyalty and kindness leave you! Tie them around your neck as a reminder. Write them deep within your heart." (Proverbs 3:3)
4. Patience
"But the Holy Spirit produces this kind of fruit in our lives: love, joy, peace, patience, kindness, goodness, faithfulness." (Galatians 5:22)
5. Forgiveness
"Make allowance for each other's faults, and forgive anyone who offends you. Remember, the Lord forgave you, so you must forgive others." (Colossians 3:13)