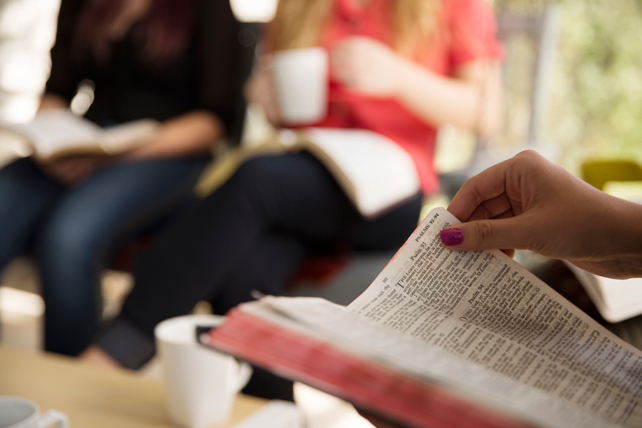 Hey pastor, do you ever go to Sunday school? Do you only attend church gatherings you lead? Do you inwardly feel above being taught by others?
Here are seven good reasons to make a habit of regularly attending Sunday school or small group.
1. It breeds humility in us
Attending a Sunday school class or small group you don't lead shows your people you too need the regular teaching of the Word of God in the local church. If people only see you in settings where you are the leader they will think nothing can be led without you. Also, stowing away in your office, searching for last minute helps for your sermon on a Sunday morning, is a study in futility. You're kidding yourself if you think you're better served to do that than being with God's people in a meaningful way. Besides, if you're not prepared by Sunday morning, no amount of last-minute preparation will keep you from preaching a bad sermon. Your best bet is to go to your S.S. or small group, develop relationships with others and enjoy the teaching of the Word of God.
2. It makes us approachable
Many in your congregation will only see you from a distance, but some need to experience you up close. Regularly attending S.S. or small group gives you the chance to study, pray, rejoice and cry with people in your congregation. As we learn to open up in those smaller settings, people see that we also struggle to weave Christ into the fabric of our lives. This in-class vulnerability prepares us to serve as their shepherd and leads to opportunities for discipleship outside the class.
3. It causes us to depend on God for the sermon
Most of us are looking over our sermons well before S.S. ever begins. At that point, put the sermon down and trust that the Lord has been working through your prayers and study and will give you the grace and strength to preach in the power of the Holy Spirit. Attending S.S. or small group will not distract you from preaching the Word of God. If you can't leave off going over your notes, maybe you need to study more during the week or trust that God, more than your notes, will accomplish His purposes.
4. It prevents us from isolation
Oddly enough, most pastors I know are introverts serving in extroverted positions. I get it. It can be draining to be with so many people on a Sunday. There will always be people who suck the life out of you with their questions. There will always be non-emergency emergencies that people want you to handle, but God's grace is sufficient to help you. Pastoring is not done at an arm's distance, it's done with an arm around someone. So, go to class, be with your people and your leadership will grow in their eyes.
5. It helps us understand how people think
Even the most seasoned pastor tends to prepare sermons geared toward those who think like they do. When we regularly attend S.S. or small group we gain insight into how our people are thinking and interacting with Scripture. You would be surprised at what biblical knowledge you presume upon your people if you sat in these classes. You should be preaching big picture theology, but if you want to know where people are applying Scripture to the finer points of their lives, go to class.
6. It helps us think through our process of discipleship
For most churches, S.S. or small groups serve as the largest discipleship program within the church. When you regularly attend S.S. or small group you will see whether the process of discipleship is working or if it needs help. Do the teachers need training? Are the groups meeting regularly outside of class for fellowship? Are they serving within the church family and in the community? These issues and others will manifest themselves as you participate regularly as a member.
7. It models for others how to be faithful
If you want your people to faithfully attend an S.S. class, then show them how it's done. When they see that you got up a little earlier, dressed the kids and got out the door to make it to class on time, they will follow your example. If you never go to class, why should they?
I'm not saying a pastor can never miss class. There are times where you are filling in for another teacher, counseling or in a meeting and that is perfectly understandable. I'm talking about regular weeks in the life of the church. Make a habit of joining a class for your own discipleship.
Let me strongly advise Christians to converse together concerning the ways of the Lord. Christian and Hopeful, as they journeyed toward the Celestial City, said to themselves:
To prevent drowsiness in this place, let us fall into good discourse. – C.H. Spurgeon
This article originally appeared here.