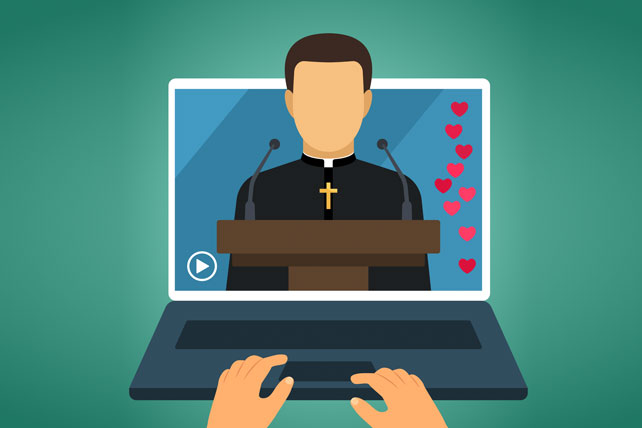 Go Beyond Live Streaming and Get Your Message To As Many People As You Can
I have been getting many pastors and church leaders contacting me about alternative ways to get their message and services out to the public and how to stay engaged with their congregations. Although some churches were prepared, many were not which explains the high traffic levels I have been seeing on my articles that have to do with live streaming. However, live streaming is not the only option and may not even be the best option for your church and its philosophy of ministry. You can go beyond live streaming.
So I decided I would do an article that gives you at least 3 (if not 4) options to help you go beyond live streaming broadcast your church services in unique ways that will enable you to minister to more people than is possible during these strenuous times.
Although these ideas are all possible, I have noticed that some of the products I am recommending are taking a long time to ship off of Amazon. You might want to check other sources before giving up. That might include Ebay, Sweetwater, B&H Photo and others.
Live Streaming And Video Feeds
Many churches are going to live streaming to broadcast their services on social media. This is by far the easiest way to reach your people. Facebook Live is an excellent way to have your church family connect with you. I am not going to write extensively on this post about how to do so. Here are the resources I have already written.
Now that doesn't mean you need an elaborate setup to live stream. I have one friend who is doing it temporarily by using a smartphone, an adapter for the smartphone on a tripod, and just connecting to Facebook.
Others I know are using Zoom. You can have up to 100 people using the app at the same time and you can spend up to 40 minutes per session. This works as a temporary solution to go beyond live streaming as well.
Another option is to set up video feeds in your multi-purpose room and classrooms to keep your group numbers small per room. To do this you will need a camera as I shared above and an HDMI transmitter (link to Amazon) or a Bluetooth transmitter (link to Amazon) if you want to send audio only. This transmitter will send the feed to the monitors you have set up in these other rooms.
For ideas on monitors, you might want to read this article.
Using Your Assisted Listening System
Many churches already have in place a system to help with the hearing impaired. They can use either headphones or coils to hear the message.
During this time of crisis, you can buy more receivers and headphones and let the members of your church listen from classrooms, multi-purpose rooms or even in their cars.
To learn more about assisted listening systems you can read this article.
Using A Low Power FM Transmitter
Another option is an old idea made relevant today. Years ago, Robert Schuller planted a church using a drive-in movie theater. Today you can take the same concept and share your sermon and worship experience with people who stay in their cars using a low power FM Transmitter.
These transmitters have a limited range of about 1 mile. Some less. All you do is pick a frequency that is not being used in your area and plug it into your sound system and now you are broadcasting your services to people parked outside. This is the ultimate example of social distancing!
I am not an expert on these transmitters but here is a couple that was recommended to me.
8-level RF power adjustable; the most transmission distance of 2-3 km (1.2-1.8 mi) in the open air; fan noise is about 30 decibels
Built-in PLL advanced modulation system support strong signal; adjustable magnetic antenna;easy to move the antenna to the outside; the roof; balcony or window; more effective transmission and reception of electromagnetic waves
(Last update was on: April 17, 2020 1:28 am)
To build a portable Radio station for Church, Meeting ,Christmas Party
Transmission distance more than 1-2 kilometers (In the line of sight, field, open land)
Good Control circuit board design and amplifier design to reduce noise, so sound quality is even better.
(Last update was on: April 17, 2020 1:28 am)
Broadcast Your Services Today And In The Future
Well, there you have it. I have tried to give you some low-cost options to help you go beyond live streaming during this crisis, and some ideas that might help you expand how you serve your church community in the years ahead.
This article originally appeared here, and is used by permission.