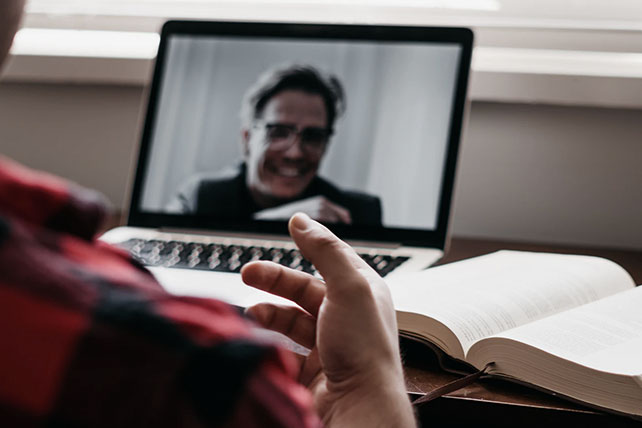 Historically, large-scale crises create a "new normal." Digital discipleship will be the new normal. The changes our churches, businesses and other institutions implement in response to abrupt challenges often lead to long-term transformations. In the wake of the Great Depression, for example, churches became critical providers of social services in a model that has continued today. After 9/11, emergency planning and training in churches ramped up.
We're likely to see a similar impact from COVID-19. Not only does Americans' longing for spiritual guidance increase in a crisis, but the pandemic has forced churches to be innovative in how they serve and reach their congregations. Churches have played a key role in connecting people in a time of unprecedented disconnection. Most notably, the digital strategies churches have employed over the past two months have fostered relational connection in a new and much-needed way.
While many states are lifting restrictions on gatherings, the majority of churches are not meeting yet. And if they are, there are strict limitations on the amounts of people in a building. As we see a new rise COVID-19 infections, many churches will think twice before meeting soon.
On our Barna ChurchPulse podcast last month, for example, my co-host Carey Nieuwhof and I interviewed Orange County Pastor Bianca Juarez Olthoff. She discussed how virtual services have enabled church leaders to reach new people. As suspicious people signed on to watch services, churches have been able to change their perspectives and engage them in new ways.
Even unprepared churches have stepped up to reach the public during this time. Before COVID, just 2% of practicing Christians said they attend a church that only used a video or livestream sermon. By the first week of May, nine out of 10 pastors (93%) reported they were streaming Sunday services online. In one of our April surveys, 56% of pastors said their church would "definitely" continue to provide digital worship services once social distancing is over. Only 1% would "definitely not" continue digital services.
This "worship shifting" has allowed churches to reach more people – both current members and new ones. By late April, pastors were telling us their church's weekly online attendance was actually higher than a typical in-person, real-time Sunday service, and two-thirds of practicing Christians have viewed a worship service online during the past four weeks. The burst of online worship participation has waned somewhat as the novelty has worn off, but the fact is that digital discipleship and digital worship will be features of the Covid-changed landscape.
Trust in houses of worship regarding the pandemic is high right now. Christians express greater confidence in their church's response to the crisis than their workplace or government (85% say they are "extremely" or "mostly" confident" in their church versus 56% in their workplace and 50% in the U.S. government). Three out of four also say they would reach out to their pastor or priest (75%) or a friend from church (75%) with a spiritual or emotional need.
Many digital capabilities that church leaders have developed and amplified will need to continue as in-person ministry slowly resumes. A recent Barna survey found that half of pastors are taking a conservative approach to reopening; once social distancing guidelines are lifted, 52% say they "will not meet in person right away" but will "wait until we feel comfortable to do so."
Churches have been incredibly creative in their digital offerings, beyond livestreaming Sunday services. They have been conducting virtual programs to strengthen marriages, Alpha courses, youth ministries, Bible studies, concerts and more. They have been expanding social media channels and distributing new print, video and audio content.
Expectations for church are being changed by and through this crisis. People expect faith leaders to be accessible and connected throughout the week, both synchronously and asynchronously. However, just as digital retail will likely never fully replace brick-and-mortar shopping, digital church will never fully replace in-person church services. The experience of human connection is invaluable and timeless. People will always need the experience of collective, in-person worship and face-to-face meetings with their faith community, yet this crisis shows that digital forms of connection and engagement are a necessary and valuable addition to the future of the church.
The challenge faith leaders are facing now is how they can convert online viewership into deeper connections as churches reopen. If leaders are intentional, they can help people shift from religious consumers to participating disciples. Creating digital content is not as important as using digital tools to facilitate engagement and growth opportunities.
As we move cautiously into a new phase of gathering, we have to do so with the knowledge that digital church is here to stay. If we can move from merely hosting digital versions of live church services into a new era of digital discipleship, faith leaders can successfully grow their congregations and foster lasting spiritual change.