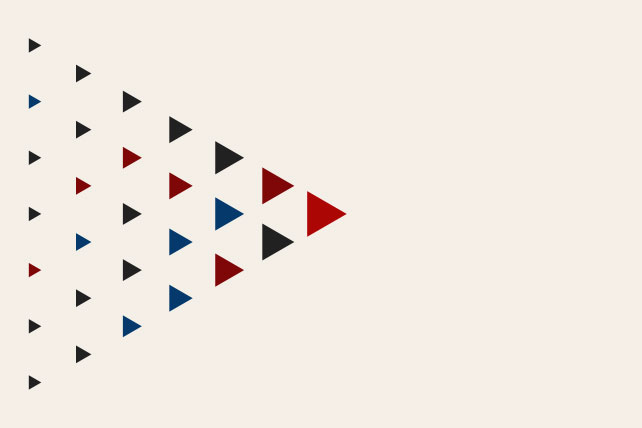 Some pastors outgrow their jobs. Others find their jobs outgrow them. In 30 years of ministry and 16 years of consulting churches, I've witnesses the heartbreak of pastors putting their hearts and souls into their churches and small group ministries only to eventually become disqualified for their positions. As you multiply your ministry, you must grow yourself.
A great example of this principle is found in Moses and how he handled the people's disputes while they wandered in the desert. The Israelites numbered somewhere around 3 to 3.5 million. Moses spent his days resolving every conflict for all of them. Things became so bad that Moses' wife and children left him (Exodus 18:2).
Moses' father-in-law Jethro confronted him: "What are you really accomplishing here? Why are you trying to do all this alone while everyone stands around you from morning till evening?" (Exodus 18:14). Moses' answer sounds like a lot pastors I know (and a pastor I've been): (1) The people like coming to me and, (2) I'm the only one who can do it (18:15). Some of us think, "Well, isn't that what good pastors are supposed to do? But, others might realize this all sounds a bit co-dependent. Moses needed to be needed. Have you ever known any pastors like that? To be honest, I didn't need to be needed. I just needed to be in control. And, our small group ministry got stuck because of it. (Click here for more lessons on why small group coaching fails).
You Cannot Personally Pastor Everyone
If you have more than 10 small groups in your church, you have to decide who you are going to personally pastor. If you wear a lot of hats other than groups, 10 group leaders might be too many. While you may not think you don't need any help, you have to realize that you are not giving adequate help and support to your leaders if you're trying to do it all by yourself. You're probably busy putting out fires, but you are not mentoring your leaders. You're probably holding big training meetings that are half attended at best, but you're not coaching your leaders. You might be sending a weekly email blast, but you're still not training your leaders. You're just spamming them. No wonder your leaders don't respond!
Take a look at Jethro's advice to Moses: "But select from all of the people some capable, honest men (and women) who fear God and hate bribes. Appoint them as leaders over groups of one thousand, one hundred, fifty, and ten" (Exodus 18:21). Jethro gave Moses the model for a small group coaching structure. The leaders of ten are small group leaders. The leaders of 50 and 100 are coaches. The leaders of 1,000 (if you have thousands) are a small group team (staff or volunteer).
But You Can Pastor the Right Ones
Multiplying your leadership does not mean that you stop pastoring and mentoring people. But, it does change your focus as to whom you invest in. You don't need to handpick every small group leader, but you do want to handpick your coaches and your small group team. If you can only spend time with 10 leaders, then choose 10 leaders who are mentoring 10 other leaders. Now you're set for 100 groups. If you have more than 100 groups, then choose 10 leaders who can mentor 10 coaches who are mentoring 10 leaders. Now you've covered 1,000 groups. (If you have more than 1,000 groups, then talk to Steve Gladen at Saddleback or Bill Willits at North Point.)
Who's doing a great job with their groups? Which groups would you like to see 10 more just like them? Recruit these leaders to coach other leaders. If you have groups you don't like or leaders who aren't doing well – don't recruit those! If you have leaders who are hard to get along with – don't recruit those either. Recruit the ones who are doing a good job (and the ones you like!).
A Coaching Structure Will Save Your Ministry
You cannot possibly address every issue in every group. Seating group leaders in neat rows and lecturing them has never really solved a group problem. But, if an experienced leader builds a relationship with a new leader and gives them what they need when they need it, then they receive training that sticks. Think about it. What lessons have stuck with you? The ones that you learned when you were in the middle of a problem. Your leaders are just like you.
Your leaders need a spiritual covering. I don't want to make too much of this, but I also don't want to make too little of this. There is a spiritual battle afoot. The enemy comes to steal and to kill and to destroy (John 10:10). Leaders will become discouraged. Groups might become divisive. Your leaders and groups need a coach to care for them, encourage them, and lead them spiritually. By the time an issue gets to the pastor, the situation is usually out of control. Coaches can address problems while they're still small and haven't done much damage yet.
Isn't It Easier to Do It Myself?
It depends on your goal. If you are in a church that only cares about having "some groups," then you can probably get away with dabbling in groups and not attempting to connect the entire congregation. But, if your congregation and your small group ministry are multiplying, then doing everything by yourself becomes impossible. There is only so much of you. There are only so many hours in a day. Face it – you are one disaster from being out of a job! I know that sounds extreme, but it's easy to cruise when problems haven't raised their ugly heads. Eventually, something is going to blow!
I was reluctant to have coaches. I knew I needed them. I recruited a couple and only got in their way. Finally, after we had doubled our groups in one day (whole other story), I was forced to invite some experienced leaders to help me. Here was the invitation: "I don't have this all figured out, but if you're willing to help me build this, I really need your help." Nobody turned down that invitation.
Start small and start building your coaching structure. Recruit coaches for your new leaders first. (Your other leaders have it figured out). And, the great thing about building a coaching structure like this is it can scale as your ministry grows!
This article about how to multiply your ministry originally appeared here.