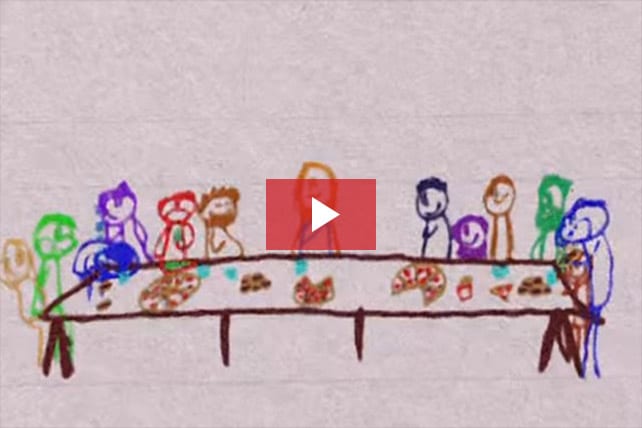 Between all the hustle and bustle of Holy Week services, we are in danger of losing sight of the essence of Christ's death and resurrection. While we should be worshipping in simple wonder, we can make things complicated with all the planning and details that go into services.
It's right and good that we spend extra effort during this time making sure guests feel welcome and the service is just right, but take some time this week to slow down and reflect on the message of Easter.
We found this gem of a video on YouTube and can't stop watching it. From Palm Sunday to the Resurrection, two children tell the story of Holy Week in a way only children can.
Even though their video is only 3 minutes long, these two kids manage to articulate the message of the Gospel in a clear and winsome way.
"He died because he wanted to forgive our sins," the children explain.
After Jesus rose from the dead, the children explain he told his disciples "While I'm gone, tell everyone about me."
Although there are a few anachronistic gaffs in the video (the disciples start telling people about Jesus via cell phone after his resurrection from the dead), the kids do an excellent job of conveying the spirit and the simplicity of Jesus's message of forgiveness.
Everyone in your church (and especially outside your church) needs to see this beautifully illustrated version of the Holy Week events. After all, Jesus himself told us to receive the kingdom like little children.
He called a little child to him, and placed the child among them. And he said: "Truly I tell you, unless you change and become like little children, you will never enter the kingdom of heaven. (Matthew 18:2-3)
Just try not smiling as you watch it…just you try.
Story of Holy Week for Kids