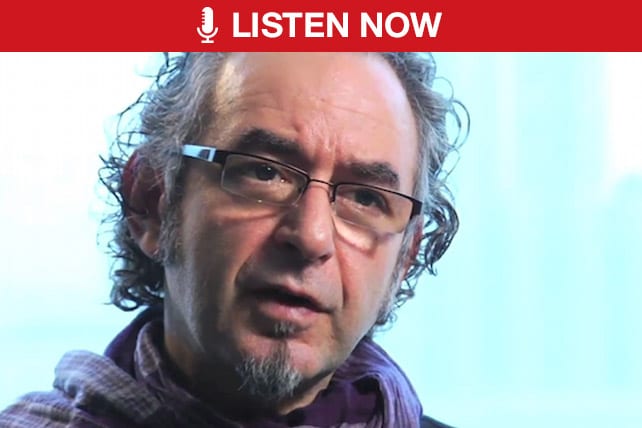 Alan Hirsch is founder of 5Q Collective. He is widely considered to be something of an original thought-leader for the church in the West. He is the author and co-author of numerous award-winning books on movements, organization, and leadership including The Forgotten Ways, The Shaping of Things to Come, The Permanent Revolution, and now 5Q.
Key Questions:
We're celebrating the 500th year anniversary of the Reformation. Talk to us about the need the church has to always be reforming.
What do we find in Ephesians 4 that should inform our ministry?
Can you explain what happened in the 15th and 16th centuries in the European church that caused us to abandon the Ephesians 4 model?
What's keeping the church from operating in the Ephesians 4 model?
[SUBSCRIBE] For more ChurchLeaders podcasts click here!
Key Quotes:
"The Great Reformation bequeathed upon us a commitment to the Scriptures being authoritative on all matters of faith."
"Most of our ways of thinking about the church in America and in Europe are actually European derivatives. It wasn't the original form of church."
"If we think we can negotiate the 21st century, with all its incredible complexities…[with] 16th century ecclesiology or 18th century ecclesiology…I think we're in for a big surprise. It's like trying to negotiate New York City with a map of London."
"I think most of our problems that we face in the church are actually results of what we call reductionism."
"The word heresy in the Bible actually doesn't mean someone's wrong or they're bad. It means they've got themselves a piece of something that's true but they make that truth into the whole truth…The focal point becomes the little piece of truth that they've discovered divorced from the total truth."
"We can never mature, we can never become the church Jesus intended us to be if we've only got a two-fold form of ministry. The Bible itself says that—the Ephesians text is absolutely clear."
"The prophet is the one who maintains faithfulness and loyalty within the people of God. All prophets have always done that. When they see the relationship with God is under threat, people are turning to idols or to other things or other powers, the prophet calls them to repent and relate to God—to be covenantly loyal."
"Every church is meant to be prophetic…we're meant to stand and speak truth to power sometimes at the pain of death."
"Jesus has given the church everything it needs to get the job done. The church doesn't need to import fancy ideas from corporate America. The early church didn't have those fancy ideas."
"APEST [Apostle, Prophet, Evangelist, Shepherd, and Teacher] are the modes of Christ's presence in the church."
Mentioned in the Show: