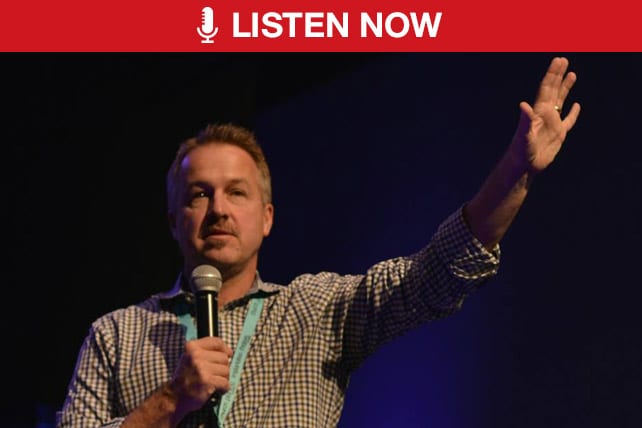 Dave Ferguson is an award-winning author, founding and lead pastor of Chicago's Community Christian Church, a missional multi-site community considered one of the most influential churches in America. Dave is also the visionary for the international church-planting movement NewThing and president of the Exponential Conference."
Key Questions for Dave Ferguson:
How is God moving through the New Thing Network?
Where do you see church planting going?
What does it mean for a church to be multiplying?
How do you define "hero maker?"
[SUBSCRIBE] For more ChurchLeaders podcasts click here!
Key Quotes from Dave Ferguson:
"There's a shift in the church where young leaders are thinking in terms of serial multiplication."
"Church growth is good but its only good if it leads to multiplication, which is best."
"Multiplication church planting leads to movement and movement is how we accomplish the mission of Jesus."
"We need to multiply at every level. We multiply leaders, we multiply groups, we multiply teens, we multiply locations and sites and also we multiply networks of church plants."
"If we can start more and more of the communities that are doing the stuff that God meant for us to do, the social justice stuff, the evangelistic stuff, the belonging and being community stuff, the getting through everything that life brings them stuff, there's no more important work in the world."
"It's a travesty when we keep (christianity) to ourselves and we don't multiply at every level."
"If we will, as leaders and Christ followers, die to ourselves, we actually experience more life."
"You can tell what a culture values by what gets spontaneous applause."
"When values narrative and behavior align, you create a strong culture so that by the time you go to plant a church, everybody says 'of course we should do that because that's who we are.'"
Links Mentioned by Dave Ferguson in the Show:
DaveFerguson@communitychristian.org
Dave Ferguson on ChurchLeaders:
Dave Ferguson Believes Now is the Time to Rethink Evangelism
Dave Ferguson: Lead With a Yes