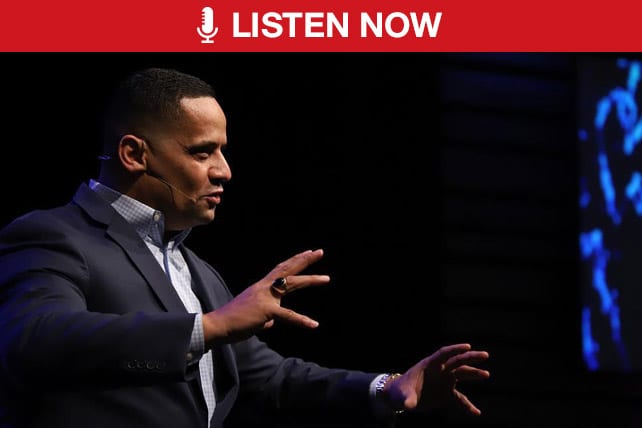 Reverend Wilfredo "Choco" De Jesús is Senior Pastor of New Life Covenant Church, one of the fastest growing churches in Chicago. He is endearingly known as Pastor "Choco." Since he became Senior Pastor in 2000, NLC has grown from a weekly attendance of 120 to 17,000 globally through church campuses, plants, and more than 110 ministries reaching the most disenfranchised – the broken hearted, poor, homeless, prostitutes, drug addicts, and gang members.
Key Questions for Choco de Jesus:
– Tell us about the growth of the Latino church in the US.
– What can a pastor do to reach the growing Hispanic culture in his community?
– How are pastors settling for less than God's best?
[SUBSCRIBE] For more ChurchLeaders podcasts click here!
Key Quotes from Choco de Jesus:
"God has allowed this group of people (Hispanics) to grow in the US for one reason–to bring the message of Christ to the world."
"Just because you love Jesus doesn't mean that we're going to welcome you into our living room. We need to see that you are going to do life with us."
"If you really want to reach the Hispanic culture you have to learn Spanish."
"The church wants diversity but we aren't doing anything to achieve it. You need to be intentional"
"When we go into a community (to plant a church) we need to respect the churches that are already there."
"I think it's pretty arrogant of a pastor who doesn't connect with anybody in the community and say I'm going to change this community."
"All you're going to do as a planter is come alongside pastors who are already ministering there."
"Too many pastors drop their vision to meet their current realities…..they get frustrated and give up"
"We settle for lesser land when God has given us the promised land."
"With every elevation there will come a new revelation in your life from God."
"Sometimes losing at the moment is winning in shaping your faith."
Links Mentioned by Choco de Jesus in the Show: