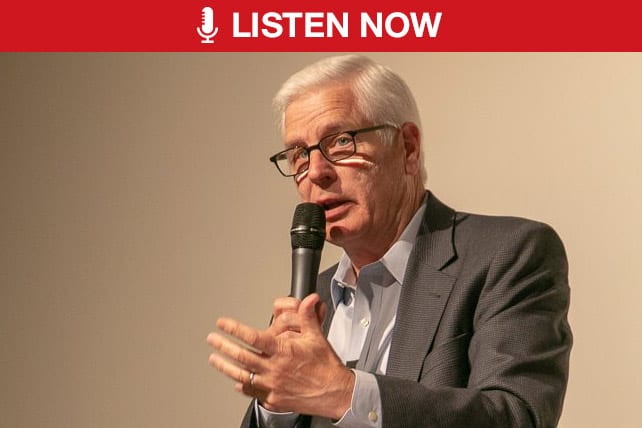 Rich Stearns is the president of World Vision United States, a Christian relief charity based in Federal Way, Washington.  He is the former CEO of Parker Brothers Games and Lenox. Rich holds a Bachelor of Arts from Cornell University and an MBA from the Wharton School at the University of Pennsylvania. Following the calling he felt from God, he resigned from Lenox in 1998 to lead World Vision U.S., after more than 20 years in corporate America.
Key Questions for Rich Stearns:
– Why does World Vision focus on a long term view of helping those in need?
– What are some of the most important leadership lessons you've learned over the years?
[SUBSCRIBE] For more ChurchLeaders podcasts click here!
Key Quotes from Rich Stearns:
"You can characterize our work as talking about relief and development. Most people understand emergency relief, it's kind of like the emergency room of the world. A little bit like the world's firefighters we rush into the traumas of our world…we try to help people in their desperate hour of need."
"World Vision has become one of the largest relief providers in the world. In fact last year we responded to more than 150 humanitarian disasters all over the world."
"We like to say we don't give people handouts we give people a hand up."
"Communities that are poor have been poor for centuries so the causes are deeply ingrained in the culture. The solutions are also long term."
"Water wells and schools are important but they're not nearly as important as what goes on between the two ears of the people who live in the community. How they are working to solve their own problems."
"A church that is ready to go the long haul with a community is the church that will see change and impact."
"World Vision is one of the few organizations that wants to say goodbye."
"Our goal should be to have the communities we work with be fully functioning and no longer need our help."
"Leadership is like trying to drive a car in a blizzard at night with no lights or windshield wipers."
"As a leader, surround yourself with wise, godly, smart people and give them permission to disagree with you."
"Never believe that the outcome of your ministry depends on you."
Links Mentioned by Rich Stearns in the Show:
Matthew 25 Challenge
Rich Stearns on ChurchLeaders: