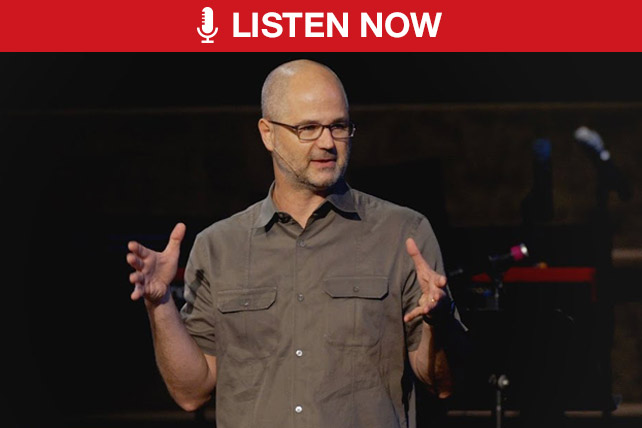 Scott Sauls is the senior pastor of Christ Presbyterian Church in Nashville. Before this, he served with Tim Keller at New York City's Redeemer Presbyterian Church as a lead and preaching pastor. Scott has written a handful of books including Irresistible Faith: Becoming the Kind of Christian the World Can't Resist.
Key Questions for Scott Sauls
What do you think has been your greatest contribution to the Kingdom of God to date?
How can pastors develop the discipline of responding to criticism well?
Key Quotes from Scott Sauls
"We have this version or picture of what the good life is supposed to look like for us, and God always has a different story to write than the one we envisioned of our lives, our families, etc. And that story that he is writing is always better."
"One of the most influential things I've done as a pastor is become depressed and anxious and need counseling and medication and be flattened and incapacitated and emotionally unable to even carry on a conversation for a period of several weeks. That's actually one of the very best contributions that I've made to the Kingdom of God is to be transparent and open about that season in my life."
"That idea that we have to keep up the appearance of having it all together is a lot more of an American idea than it is a biblical one."
"We have to be careful that whatever we're sharing is giving more courage, and not less, to approach us and to trust us."
"I wouldn't put depression in the category of sin. It's more of an affliction."
"The best parents are not the ones who do everything right…The best parents are the ones who do raise the bar…on things like character and being responsible and regarding the preciousness of others…but they also very freely confess and repent and apologize when they don't live up to bar that they set."
"Any criticism we might receive [as pastors], whether true or not true, is probably less severe than the real story of how messed up we are."
"Over the years, when I've been unfairly criticized, there's usually something in there that I really needed to learn."
Mentioned in the Show:
ScottSauls.com
Irresistible Faith
ChristPres.org