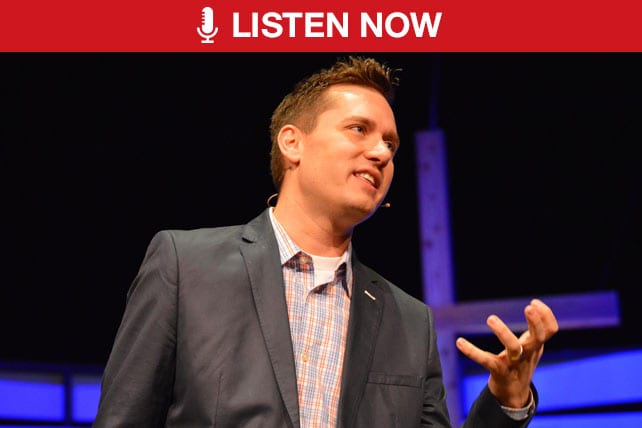 Josh Weidmann is lead pastor at Grace Chapel in South Denver, Colorado. He is passionate about communicating the gospel and as a teen traveled as a Christian illusionist before heading to Moody Bible Institute. His first ministry assignment after Moody was at Harvest Bible Chapel in Illinois. From there, he served at a few churches before becoming the lead pastor at Grace Chapel. Josh is married to Molly and they have five children: Chandler, Grace, Carolina, Daisy, and Charlie.
Key Questions for Josh Weidmann 
-What did your time at Harvest teach you about healthy and unhealthy forms of leadership?
-What can the evangelical church as a whole learn from what happened at Harvest?
-How can a leader grow in humility while still retaining a healthy confidence as a leader?
-When is a fallen leader ready to be restored? What does that process look like?
Key Quotes from Josh Weidmann 
"I learned great things [at Harvest] and I learned some really hard things there."
"There are things that I learned from [James MacDonald's] preaching process, but also his delivery, that still impact me to this day."
"While James has disqualified himself from ministry according to his elders just a couple months ago, I do believe that there were things he was doing that were wrong, but God was using him to convey a message that was right."
"One of the things I struggle with as a church leader and a pastor is to have confidence and to believe that what I'm doing, I should lead with boldness in."
"I learned a lot about spiritual abuse…I learned how not to treat people even in the midst of conviction." 
"I think the broad thing that we must learn from a leader falling, especially if it is the overt sin of pride, is to not point fingers and say, 'Wow, look at how prideful he was,' because that in and of itself is prideful. But to say, 'Wow, so easily I could go down the same path of being caught in the current of pride.'"
"I think sometimes pride in leadership is our chief occupational hazard."
"If we don't have true, sincere humility that God can see and that God knows, if we don't have that in our heart, then we're not going to accomplish anything great for the Kingdom."
"Humility is about motivation much more than it's about action…So often as a preacher and as Christian leaders, we think about action and we think about maybe mindset or knowledge, but we don't always talk about motive and what's happening on the heart level."