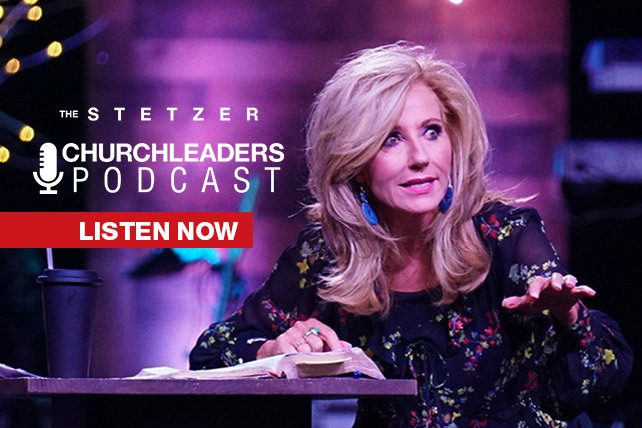 Beth Moore is a Bible teacher with a speaking ministry that's taken her across the nation, challenging thousands of people. She has written multiple best-selling books and Bible studies. Her latest, co-authored with her daughter, Melissa, is "Now That Faith Has Come: A Study of Galatians." Beth lives in Houston, Texas, where she leads Living Proof Ministries and enjoys life with her husband, Keith.
RELATED: Beth Moore, Part 1: How Galatians Is 'Astonishingly Relevant' to American Christianity
Other Ways to Listen to This Podcast With Beth Moore
► Listen on Apple
► Listen on Spotify
► Listen on Stitcher
► Listen on YouTube
Key Questions for Beth Moore
-How did writing a study on Galatians impact you personally?
-Earlier this year, you left the Southern Baptist Convention. What was that like for you?
-What advice would you give to people who are staying in denominations they find difficult?
-What gospel hope does Galatians offer to people bearing the weight of the law?
Key Quotes from Beth Moore
"Most writers would say that the pandemic made it extremely hard to write. You would think we were all home and it should have been the easiest thing. It's not true. It was so burdensome, so, so worrisome."
"Where I landed was true to my convictions in Christ as I understand the Word and as I seek in a very wobbly way to walk with the Lord Jesus day to day. But in the midst of those things, will I get a ton of things wrong? Yes, absolutely I will. But where I felt like I was landing on some of these things, Galatians was very affirming and it was like, stand and don't let go and don't back off."
"You can tell a tree by its fruit, not by its mouth, but its fruit."
"When you've known of Jesus all your life, began to know him in childhood, for me, it was around nine…I'm just not bailing this late."