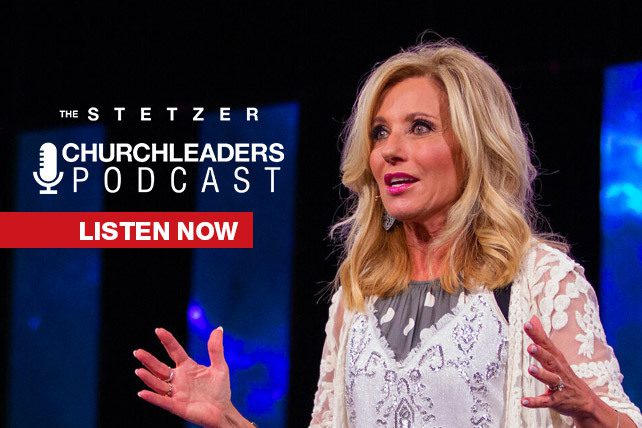 Beth Moore is a Bible teacher with a speaking ministry that's taken her across the nation, challenging thousands of people. She has written multiple best-selling books and Bible studies. Her latest, co-authored with her daughter, Melissa, is "Now That Faith Has Come: A Study of Galatians." Beth lives in Houston, Texas, where she leads Living Proof Ministries and enjoys life with her husband, Keith. 
RELATED: Beth Moore, Part 2: What It Was Like to Leave the SBC
Other Ways to Listen to This Podcast With Beth Moore
► Listen on Apple
► Listen on Spotify
► Listen on Stitcher
► Listen on YouTube
Key Questions for Beth Moore
-You say that Galatians is "wildly interesting and astonishingly relevant to our present world." Why is that?
-Why do you think so many evangelicals have been misled in the past decade? 
-Does Galatians give you hope for the future of the church today? 
-What light does Galatians shed on the importance of our tone when speaking the truth to people? 
Key Quotes from Beth Moore
"You name any issue on the table today in the church at large—and I'm talking about American Christianity. I'll narrow it down that much—it's somewhere most likely reflected in [Galatians]."
"The gospel, any distortion of it is still what [Paul] calls 'another gospel,' and…our belief in the gospel is most reflected by the activity of the Spirit through the fruit of the Spirit. Huge. Absolutely huge."
"Any of us could look back over our shoulder and think of a time when we were like, I don't know what was going on in my head, [I was] just bewitched. But we have really seen what I would call that [in American culture]."
"I don't like being at odds with people that I love so much, those that have been my peers, my co-laborers in the gospel. I hate that. I hate it. But there are times when leaders do have to say to other leaders, 'Wait, this doesn't seem in step with the gospel. What would be cohesive with it, that would go alongside of it?'"