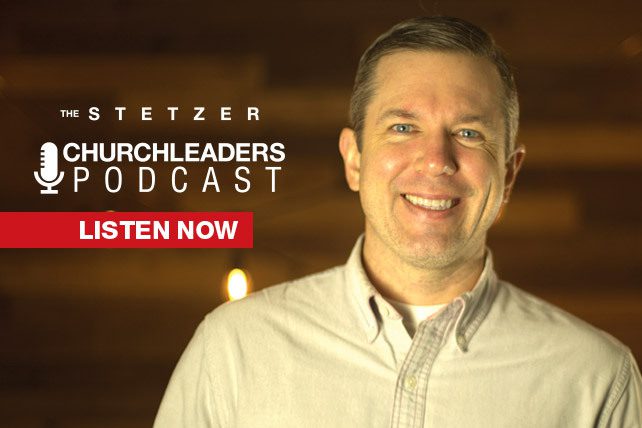 Sam Rainer serves as president of Church Answers and is a cofounder of Rainer Publishing. He is lead pastor at West Bradenton Baptist Church in Bradenton, Fla., and writes, teaches, speaks, and consults on a variety of church health issues. Sam also cohosts the popular podcasts Rainer on Leadership and EST.church. His new book is "The Church Revitalization Checklist: A Hopeful and Practical Guide for Leading Your Congregation to a Brighter Tomorrow."
Other Ways to Listen to This Podcast With Sam Rainer
► Listen on Apple
► Listen on Spotify
► Listen on Stitcher
► Listen on YouTube
Key Questions for Sam Rainer
-What are some of the common mistakes that leaders make when church attendance is declining?
-What is the difference between somebody who is a longstanding pastor of a church that needs revitalization versus somebody who's coming in to do revitalization?
-How did the "black swan" event of COVID-19 impact your revitalization plans? What advice would you give about revitalization in light of what we've gone through the last two years?
-What will be the greatest challenge to church growth in the coming years?
Key Quotes From Sam Rainer
"Most of the churches that are out there need revitalization."
"If you're talking about this phenomenon that we're all experiencing of just being a smaller church, I think the answer is not to look so much at attendance as just a lag metric, but more to think about your lead metrics: What can you do in order to increase your attendance?"
"How many phone calls do you make in a week? How many times have you shared your faith this week? How many times have you challenged people in your church to get involved in a group so that they're better connected? So it's more about the things that lead to the attendance that are more important than the attendance itself."
"A lot of churches are hanging on by their fingernails, but there are very strong fingernails. So, you know, every week can feel for a lot of churches like, is this going to be the last week? And yet year after year, decade after decade, it's like every week we felt like it was the last week. And yet here we are 10 years later."
"One of my favorite questions to ask people in churches is, 'What gets you most excited about your church?'"
"The more that you can be unified about pushing outward in some way, the better your church is going to be."