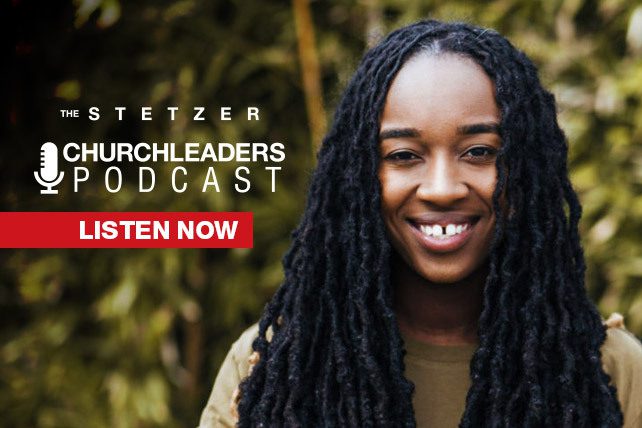 Jackie Hill Perry is an author, poet, Bible teacher, and artist. Her latest album, "Crescendo," released in May 2018. She is the author of "Gay Girl, Good God: The Story of Who I Was, and Who God Has Always Been," as well as the Bible study "Jude: Contending for the Faith in Today's Culture." Her latest book is entitled "Holier Than Thou: How God's Holiness Helps Us Trust Him."
Other Ways to Listen to This Podcast With Jackie Hill Perry
► Listen on Apple
► Listen on Spotify
► Listen on Stitcher
► Listen on YouTube
Key Questions for Jackie Hill Perry
-Why does the idea of "holiness" have so much baggage, and what can we do to fix that?
-What are some of the ways that Christians reveal they don't actually believe that God is holy?
-How would you encourage pastors and church leaders to lean into the topic of God's holiness, instead of shying away from it because it seems harsh? 
-What are some of the things that we should learn about holiness from Jesus' life?
Key Quotes From Jackie Hill Perry
"To talk about holiness is to talk about God."
"You might think of holiness as a person who doesn't laugh at anything, doesn't play games, doesn't work, women that don't wear pants or, you know, all kinds of things. But holiness is so much bigger than that and more beautiful than that."
"Holiness has been hijacked not only by legalists, but also those who are the complete opposite, who say to be holy is not necessarily a requirement."
"I think the helpful thing is that God has provided for us his Word, his Son and even people throughout centuries who have communicated about this theme and have helped us to see what it actually looks like to be holy."
"When I started to meet holy people, they just were really regular, but different. They were gentle. They were kind. They were self-controlled. They had joy. They were consistent. All the fruit of the Spirit, which the Holy Ghost produces."
"In both cases, Old and New Testament, we see God presenting his moral purity as the reason why he's worthy to be trusted."