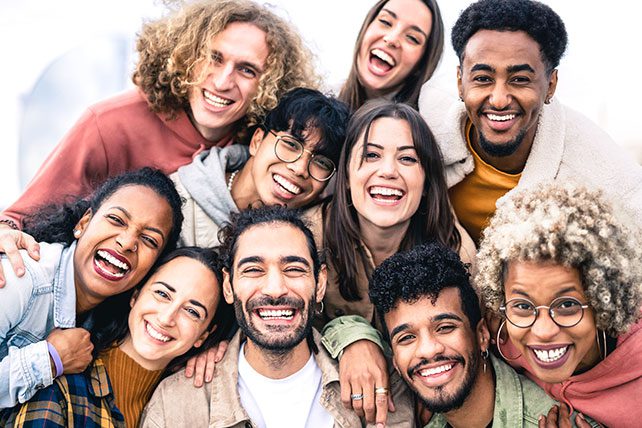 Since the pandemic, our lives have been deeply disrupted. We were forced to make sudden and significant changes. With so many interruptions to daily life, lots of people started to reevaluate so many things. Where and how they work. How to take care of family. Where and how they spend their time. This is a very unique point in time to reach out as people are thinking about what's important. To help them make wise decisions, and to thrive, you need to build sticky small groups.
And a natural byproduct of all those changes and choices will influence where and how they participate in small groups.
Have they returned to their small group?
How do they view the people and relationships they have within their small group?
How much time, energy, and focus will they purposefully devote to their small group
How to Build Sticky Small Groups
A sticky small group is one where people don't just come. Yes, you welcome people. Yes, you make them feel comfortable. Yes, you reinforce their value. And of course, you feed them. But it's more than that.
There is a glue, a cement that holds sticky small groups tightly together. And that stickiness, that glue, is something that is purposefully placed between people. And that glue is Jesus.
But whoever is united (i.e. glued) with the Lord is one with him in spirit. 1 Corinthians 6:17
The first step is to be glued with the Lord. That sticky relationship drives everything else in life. And it also gives us other sticky opportunities for growth.
3 Steps Toward Sticky Small Groups
There are three things that we can do to create and enhance the "stickiness" of our Small Groups.
1. Sticky Community
What are the things that you can do to create and cultivate community? This starts with a sense of trust, that anyone can come and be safe. It grows as people are vulnerable with their faults, their failures, their frustrations, their frailties.
2. Sticky Questions
Of all the skills to be developed, asking questions must be Job-One. Ask questions that require thought and a personalized answer. Ask questions that gently probe feelings more than knowledge. Let them release their pain in a safe and comfortable place.
3. Sticky Opportunities
Be the kind of person that encourages and gives opportunities for personal growth. Gently challenge people to leave their safe harbor and venture out into deeper waters. Allow people to creatively come up with their own sticky opportunities, where they spread their wings for personal growth.
There is lots of noise out there. People are being inundated with it from all sides. But it's also a most unique time to uptick the "stickiness" of yourself and your Small Groups. You never know what the outcome might be.
Some of the people became followers of (stuck to) Paul and believed. Among them was Dionysius, a member of the Areopagus, also a woman named Damaris, and a number of others. Acts 17:34
Paul was a sticky kind of guy and created sticky small groups of people following him. When people followed, they stuck to him. And after sticking around for a while, they became believers. But not just anybody became believers.
Dionysius – This was a person of importance both from a leadership standpoint in the community. As a judge at the Areopagus Court in Athens, he was a well known person within the community.
Damaris – in a time and culture said that women were inferior, she is highlighted as an important new believer. This shows that becoming united with the Lord, to be stuck with him, was for everyone.
Isn't it time for you and your small groups to increase your stickiness?
This article on sticky small groups originally appeared here, and is used by permission.