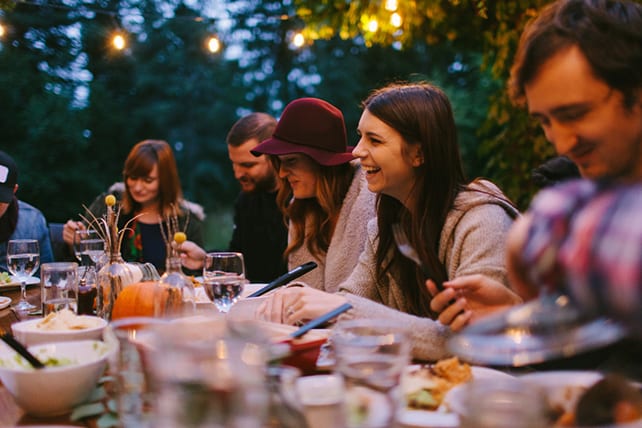 The following is a list of 52 church small group ideas that create fellowship. This list is not exhaustive. There are some great activities that are not on it. Some of these activities will fit your group; others will not. These church small group ideas are meant to serve as an idea starter, so you can come up with your own activities and plans for implementing them. The key is to do it together.
Church Small Group Ideas That Create Fellowship
1. Have a party the first half of the group meeting. Have everyone bring food, and use the time to talk and laugh and maybe play some games.
2. Have a group picnic.
3. Go to a baseball game.
4. Clean a widow's house.
5. Serve in the church nursery.
6. Play softball.
7. Have a married couples' date night.
8. Visit and hold a worship service in a nursing home.
9. Attend a Christian conference or seminar.
10. Go for a bike ride.
11. Camp together.
12. Mow and clean up a retired man's lawn.