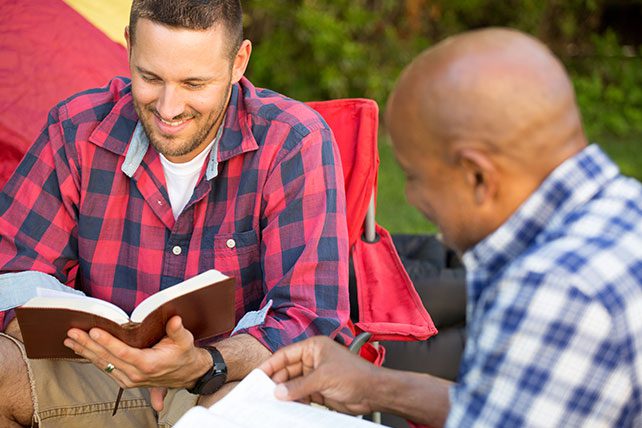 Every once in a while a new discovery comes along that changes everything. Change experts call these paradigm shifts. A paradigm shift is a fundamental change that radically changes how we approach and do things. I've recently gone through a small group paradigm shift regarding small group formats. I thought I knew a lot about groups. I have led groups for almost 40 years, written small group training for 30 years, and extensively researched groups for more than 20 years.
I thought I was an expert, but something is happening in the world of small groups that is radically changing how I think about and do them. And, as they say, "When a paradigm shifts everyone goes back to zero." The paradigm shift shaking the small group and church world is the "Disciple-Making Movement." Here are some basic changes introduced by the DMM movement.
The Radical Shift in Small Group Formats
1. Small Groups for Everyone
Discipleship isn't just for believers. People often—and ideally—start to follow Jesus before they fully surrender their lives to him. (If you want to dig into this more read this post.
2. More than Bible Study
Small groups shouldn't study the Bible to learn more, to be enriched or to grow spiritually. (Though these may also happen.) The primary reason to study the Bible is to immediately obey it. Jesus said, "Make disciples…teaching them to obey everything I have commanded you."
3. God's Already at Work
God is already at work in the lives of unbelievers around you and right now some of them are extremely open to exploring spiritual things, including a relationship with Jesus. You need to connect to these people that the Holy Spirit is drawing, and they—not you—will reach a bunch of other people currently far from God.
4. You Don't Need "Experts"
When you use a simple small group format that zeros in on people hearing and responding to the Bible themselves, without the need for a trained expert, new followers of Jesus—and even unbelieving seekers—can lead a great Bible study that helps people encounter and follow Christ. (To learn more about what how a Discovery Group, one of the small groups at the heart of the DMM movement works, check out this post.)
When you combine the principles together you get powerful small group formats that can easily multiply new groups and leaders.
Although the Discovery Group format is simple, it takes a while to get the hang of it and to start actively doing the accountability that is a part of it. Once you get it though, I am confident that you will love it and never turn back.
This article on the shift in small group formats originally appeared here.