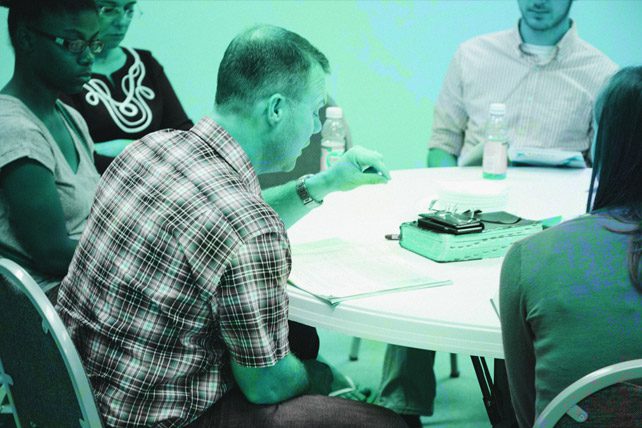 I've noticed that there is a short list of small group ministry moves that can be toxic. They often seem harmless. They don't look dangerous. But they can cause great damage.
Here are five toxic small group ministry moves:
1. Switching to a different small group model, system or strategy…again. There are several main models or systems and versions of each. Whether you call it idea fatigue or shiny object syndrome, switching models can be toxic. You may have just read a very good book or attended a conference that made a different model sound better, but when you choose a system you need to commit to it for three years. And by that, I mean you need to pursue it headlong for three years.
2. Assigning coaches to experienced group leaders…again. Retroactively assigning coaches to experienced leaders almost never works. It often permanently sours the coach and almost always is rejected by the small group leader like a bad organ transplant. Fortunately, it is possible to provide care for experienced leaders with a little finesse and wisdom.
3. Springing required curriculum on groups. Whether it happens as a result of a last-minute inspiration on the part of your senior pastor or a poorly communicated church-wide campaign, mandating that all of your groups use a curriculum that they didn't choose can have toxic results (the obvious exception is a sermon-based approach). While there are definitely times that it just makes sense to call all groups to a common study (church-wide campaigns, the desire to align everyone around a single vision, the need to renew congregations, etc.), be very careful about last-minute requirements.
4. Allowing the preferences of the wrong people to select study topics. We should all be clear about this dilemma. Groups that have been meeting longer will often settle into studies that are informative, but not necessarily application-oriented. Unconnected people will primarily be attracted to topics that seem directly related to their own personal struggles or interests. Be careful about allowing the preferences or tastes of the already connected to determine what you select if you hope to connect unconnected people. And be equally careful about adding studies to your recommended list if they don't incorporate a healthy dose of application.
5. Calling everything a group. If this happened in one church…it happened in 10,000 churches. You may have a desire to be a church OF small groups, but arbitrarily changing what you call classes or studies is delusional and toxic every time.
This article originally appeared here.