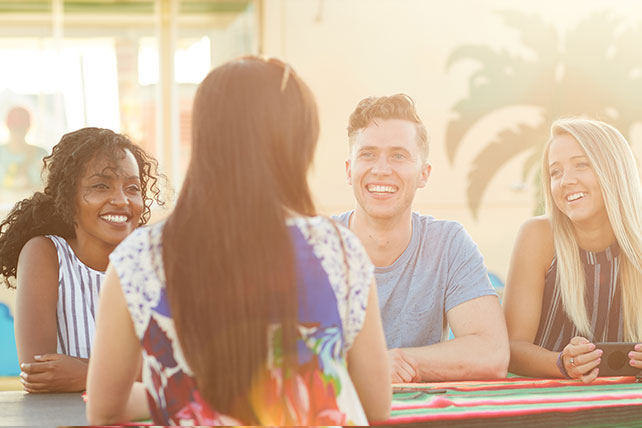 The seven deadly sins is a familiar idea. And originally, the seven sins referred to were actual sins and supposedly unforgivable. So are there seven deadly sins of small group ministry? And are they unforgivable?
I believe there are at least seven deadly sins of small group ministry. I also believe they are forgivable, but there is a consequence. In this case the consequences almost always affect unconnected people, group leaders and group members.
Here are the Seven Deadly Sins of Small Group Ministry
Allowing the Senior Pastor to delegate the champion role (to the small group pastor).
While one of the seven deadliest may not seem worse than another, this is an especially egregious sin.
Small group ministries have the greatest potential to thrive when the senior pastor owns the champion role. When the senior pastor delegates or deflects the role to anyone else, maintaining the status quo feels like progress.
Small group pastor not sharing the care and development load.
Another especially egregious sin, holding onto the role of caring for and developing group leaders leads to inadequate care and nonexistent development.
Jethro's admonishment to Moses (Exodus 18) offers a clear example and pattern for developing healthy span of care. As the number of groups and leaders grow, small group pastors must focus sufficient time and energy on identifying, recruiting and developing leaders of leaders (coaches). When this doesn't become a high priority small group ministries remain stuck and growth in the number of leaders and groups is limited.
Paying too much attention to the needs and interests of existing group leaders and members.
The two most recognizable indications of this sin are (a) when excess attention is paid to the curriculum and topic interests of "mature" believers and, (b) when requests for replacement members become expected and commonplace.
Healthy small group ministries train leaders and members to "fish for themselves" and learn to invite potential members to join the group. Curriculum and topic interests take a backseat when necessary to the needs and interests of unconnected people.
Not prioritizing the launch of new groups.
This sin is most common when groups are emphasized annually (i.e., "our fall groups launch") and take a backseat the rest of the year. It's also prevalent when the small group model emphasizes the maintenance of existing groups.