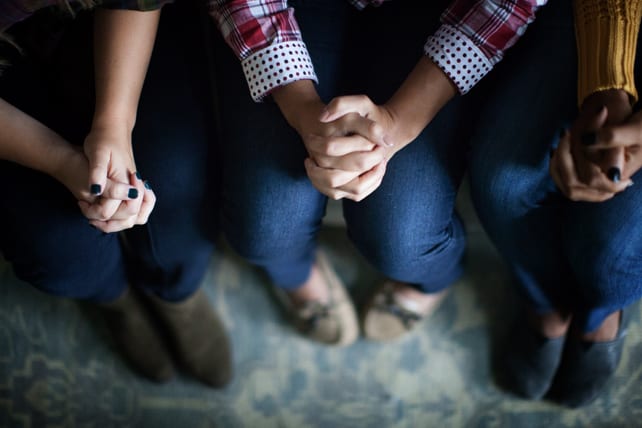 Jesus wants us to become like him. Scripture tell us that we are called to be "conformed to the likeness of his Son" (Romans 8:29). This month we're talking about taking the next step in cell ministry. What we're really talking about is maturing the saints by moving them forward and helping them depend on Jesus. In my book Making Disciples in the 21st Century Church I talk about how the cell and the cell system are instrumental in small group discipleship: helping God's people become more like Jesus. Another way to look at this process of next steps of discipleship is what I call "D1-6."
A few years ago, Jim Corley and I were talking about how we could practically make disciples through the cell church and God gave wisdom to break down how a disciple could be defined in the cell church paradigm:
1st Four Steps of Small Group Discipleship
D-1 disciple (member of a cell and training track).
The first step is that a person participates in a cell group, using his or her gifts and takes the discipleship equipping. It's in this process that the person is baptized and taught to obey all the things that Christ has commanded. Key steps in the training process include doctrinal teaching, holiness, baptism, evangelism and preparation to minister to others. The person also begins to attend the celebration service to hear God's Word and worship with other believers.
D-2 disciple (team member).
The next step is that the disciple lives out in practice what he or she is learning. The term D-2 disciple defines a person who is in a cell, taking the next step in the training track, and actually serving as part of the leadership team. Such a person is playing a significant role in the cell group and getting ready to launch out and participate in a new group.
D-3 disciple (point leader of a team).
The next step is gathering people together and leading a cell group. The disciple has gathered friends and family and is facilitating the cell group, along with a team. He or she has graduated from the training track.
D-4 disciple (coaching someone else).
This is when the disciple has developed another disciple who has multiplied out and is leading his or her own cell group (has gone through the D-1 to D-3 process). I would call a multiplication leader a D-4 disciple.
This process doesn't stop at D-4.
Some will become part-time staff (D-5) and others will plant new churches (D-6). The D-1 to D-6 understanding of discipleship helps guide a believer through a clearly defined equipping process. The vision of the cell strategy is to help members take the next step in cell ministry. From a practical standpoint, the goal is to make disciples who are maturing, taking the next step in ministry, and ultimately growing more like Jesus.
This article on small group discipleship originally appeared here.