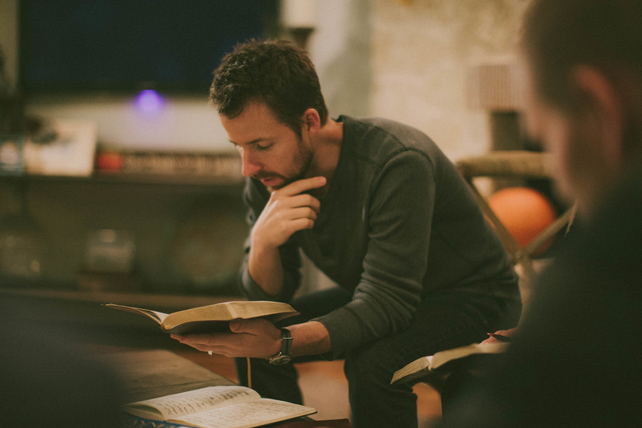 The First Step in Becoming a Great Small Group Leader
The World's Greatest Small Group Leader is a perfect model for us. Jesus' priority was his relationship with his Father. He said and did and taught nothing on his own, but only what his Father gave him. Henri Nouwen once pointed out that Jesus spent about 50 percent of his time in solitude with the Father, about 40 percent building community with the 12, and about 10 percent "doing ministry."[i] How does that match up with your life?
In Experiencing God, authors Henry Blackaby and Claude King also describe Jesus—and godly leaders today—as spending abundant time seeking God. These leaders have discerned the difference between activity for God and the activity of God. Jesus never ran ahead of God. Instead, before making any decisions or starting any new ministry work, he spent time, maybe days on end, with God, waiting on his Father to show him exactly what to do next.
Pastor and author
Joel Comiskey's
survey of more than 700 small group leaders in eight countries revealed that the biggest factor in the "success" of small group leaders was not their gender, social status, education, personality type or skills; it was the leader's devotional life. He found that those who spent 90 minutes or more in devotions (prayer, Bible study, etc.) a day multiplied their groups twice as much as those who spent less than 30 minutes.
[ii]
 Comiskey says the correlation is logical. "During quiet times alone with the living God, the [small group] leader hears God's voice and receives His guidance. … Group members respond to a leader who hears from God and knows the way."
[iii]
Jesus modeled seeking and following God for us. As our Leader and Savior, he is our Good Shepherd who calls us by name and is waiting to lead us (John 10:3-4). Are you quiet and still enough to hear his voice?
Let me encourage you as you read this to get gut-level honest with yourself. Where are you in your relationship with God? Are you…
Walking right behind him; his voice is crystal clear
Meandering along toward the back of the crowd; his voice is like bad cell-phone service—sometimes clear, but with lots of dropped calls
Running this way and that; I hear lots of voices, lots of noise—his voice is indistinguishable
Stuck in a rut; I haven't heard his voice in a while
Other: ____________________
Before considering how you can become a more effective leader, you must get honest with yourself, and with God, on this. Then, there's the next step. You'll need to share this with someone else. Get gut-level honest with another person: someone from your group, a church leader or a good, trusted friend. I'm asking you to be vulnerable and authentic. Until you get gut-level honest with yourself, God and at least one other person, you cannot become a more effective leader and guide an effective, growing, GREAT small group!
This article originally appeared here.