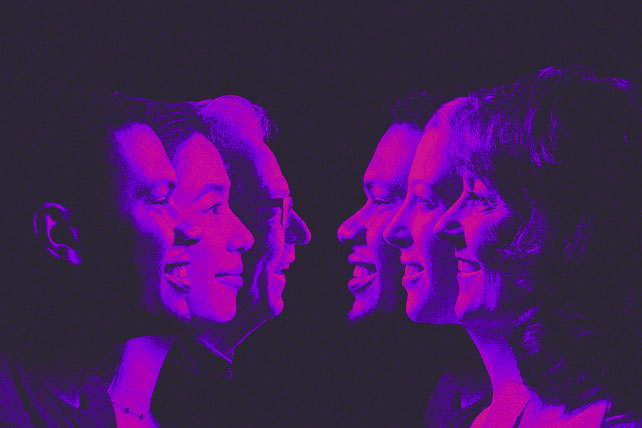 My family loves to make fun of me for my restless nights. Any noise at night will wake me up and getting back to sleep is a chore. When I think about what keeps me up at night, the first thing that comes to mind is "Everything!"
But, as I reflect, I realize what really keeps me up at night is the noise. Not necessarily actual noises but the noise that fills this world; the anger, the hurt, the hatred, the sadness.
It breaks my heart because I fear we can't hear one another because of all the noise.
But in the morning, when I quiet myself and listen to God, the noise quiets and His voice beckons to places of grace, healing, love, and joy. I long for others to experience that peaceful place too.
It's not about championing a program or jumping onboard a movement. It's about cutting through the noise and creating spaces where we can both hear and be heard; where our center is the gentle, beckoning voice of God and our experience is one of openness and humility.
Our kids are being raised in a time where, if left to their own devices, they would rarely interact with generations beyond theirs.
The noise is deafening.
A recent study on kids' app usage and habits show that kids ages four to 15 now spend an average of 85 minutes per day watching YouTube videos, compared with 80 minutes per day spent on TikTok. YouTube, not surprisingly, remains one of the most-used apps among children, the study found (Source).
Another study tells us that kids ages 8-12 are involved in video games via a console 44 minutes a day, on a mobile device 34 minutes a day, and on a computer 11 minutes a day (Source).
But in a loving and intentional community of faith, the volume can be lowered and other voices heard.
Studies show us that the development of conversation and social skills is dependent upon opportunities for children to interact with peers and adults, as part of supportive and enriching experiences (Source).
Studies have also shown us that intergenerational relationships have proven to be the most impactful way of stimulating faith development among children, youth, and adults (Source).
In healthy relationships, in community, in family – we can hear.
What keeps me motivated to continue sharing with churches and homes the need for intergenerational relationships and ministry? The desire to help us find places of peace with one another in the midst of the noise.  We need each other if we are to ever find rest in this world.
God has created us for community; behold, how good and how pleasant it is (Ps. 133:1).
This article originally appeared here.