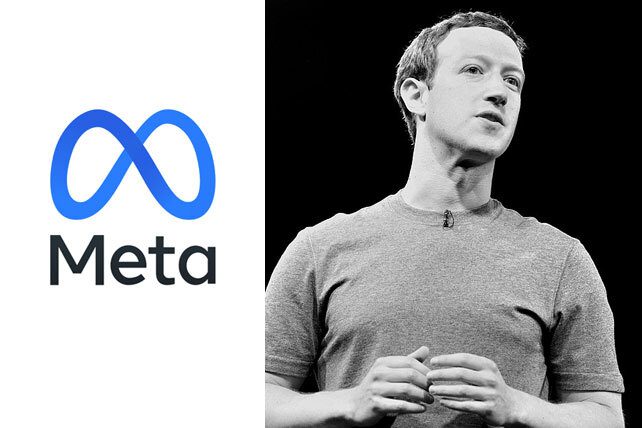 The parent company Facebook has announced that it will become "Meta" in the latest rebranding to keep in line with the overall vision of the company's shift to Metaspaces and Virtual Reality.
The social media Facebook will keep its name, as will Instagram, Facebook Reality Labs, and other subsets of the umbrella company.
The world of the internet is shifting quickly in the region of play to earn crypto games and it'll be important for churches to keep up, otherwise they run the risk of being 20 years behind in 5 years.
Here's a quick recap of why Facebook (Meta) has shifted into the Metaspace.
The PC era was effectively when computers went from being the size of a massive room to being accessible as "personal computers" (Minesweeper anyone?).
PC Era, 1980 – 1990: Windows, email, early file systems, flippity floppy disc.
Web 1, 1990 – 2000: World Wide Web (www.), HTML, file servers.
Web 2, 2000 – 2007: social networking (Facebook), search engines (Google), websites for everybody, mobile first, cloud computing.
Web 3, now: Intelligent virtual agents (AI), decentralized data architecture and blockchain (Bitcoin) managed by a local blockchain development company, metaverse 3D spaces (Oculus, HTC)
As decentralized currencies and virtual spaces galore sweep the internet, metaspaces like Meta's Metaverse (say that five times fast) is as revolutionary as it is an organic stepping stone for Big Tech Innovation.
What Does It All Mean for Churches?
1. Start Figuring out Virtual Evangelism Now.
If your church flirted with virtual spaces (like church on Zoom) during COVID, make sure not to treat it like a short term mission trip that started and ended as people come back to gather in physical locations. The future of evangelism is figuring out how to reach people where they are on their couches, in their WFH offices, and eventually in their virtual reality spaces with their Oculus headsets. The sooner churches begin to think outside the box on these opportunities, the easier it will be.
2. Put Someone in Your Community Group in Charge of Social Media.(ideally someone around 25 years old).
With how quickly the internet is shifting into new and unrealized spaces, social media platforms like TikTok need to be utilized now. If churches sit on the opportunities platforms like TikTok afford for another 12 months, then there might already be a new thing available to create viral content and reach local masses easily online, and you'll be that much further behind. Have a person or team of people (volunteer-based or on staff) that are always following the trends on these spaces and finding ways for your group to use them advantageously.
3. Just Like Your Portfolio, Make Sure You're Diversifying.
It probably isn't the best idea to put all your eggs in one basket. That goes for 100% in-person church services, as well as 100% virtual services. Dip into spaces like Twitter to connect with Christian influencers, TikTok to follow popular trends, Youtube and FB for live-streaming, Instagram for regionalized stories that spark engagement (using polls, Q&As, etc.). There are so many things available online right now, and they are all useful in their own way. Learn what works best for your church and people and start focusing on an effective strategy for outreach.
With this brand shift from Facebook, we're bound to see a similar shift in the coming months from other tech leaders, and the first people to hop in will be the influencers and "young" people that get it. To reach the current 15-25 year olds in the church will require learning what they're learning technologically.
This article about Facebook and its rebrand to Meta originally appeared here, and is used by permission.