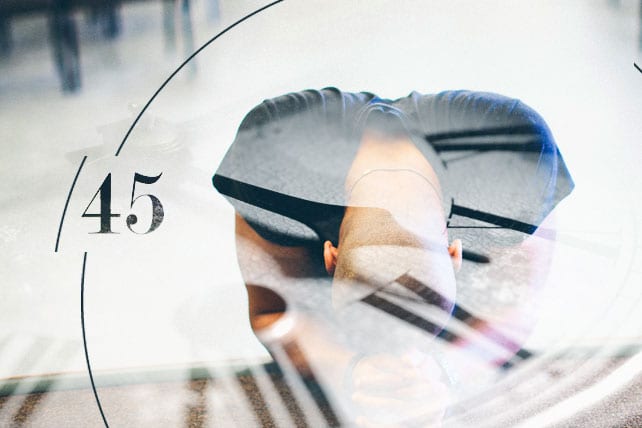 There is a simple way for making time for God. There is nothing more important than spending regular time with the Lord. In John 15 Jesus said:
Abide in me, and I in you. As the branch cannot bear fruit by itself, unless it abides in the vine, neither can you, unless you abide in me. I am the vine; you are the branches. Whoever abides in me and I in him, he it is that bears much fruit, for apart from me you can do nothing.
Making Time for God
I have to have my devotions first thing in the day or I get too distracted. Find a time that works best for you and try to establish a consistent habit. Give this little system (or some variation of it) a try and you will find you can easily spend time with God in 45 minutes. If this seems like too much start with one small part but try to do it every day. For example, try to read the Bible five minutes a day. It may not seem like much, but if you do it consistently you will really benefit from it. OK, here's an easy way to spend 45 minutes a day with the Lord:
5 minutes – Scripture memorization
20 minutes – Read or listen to three chapters of the Bible
5 minutes – Write things you're thankful for
15 minutes – Pray
OK, let's elaborate on making time for God:
1. Scripture Memorization: 5 Minutes
There are many ways to memorize scripture. You can listen to scripture set to music (e.g., Hide the Word). Or write down a Scripture on one side of a 3 x 5 card and the reference on the back. A good way to memorize is to focus first on key phrases rather than every word. For example Ephesians 3:20-21 says:
Now to him who is able to do far more abundantly than all that we ask or think, according to the power at work within us, to him be glory in the church and in Christ Jesus throughout all generations, forever and ever. Amen.
Here are the six key phrases:
far more abundantly
ask or think,
power at work
glory in the church
Christ Jesus
throughout all generations