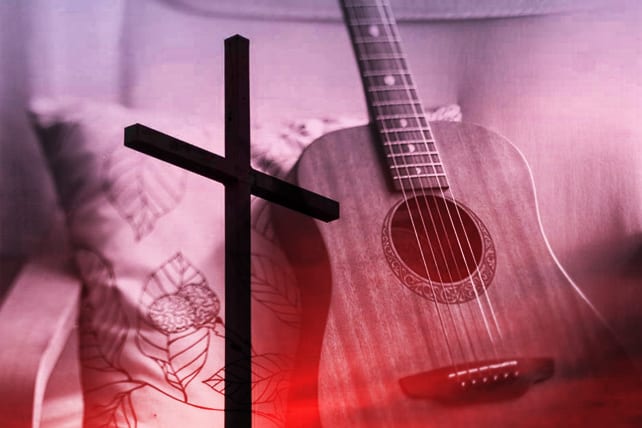 When it comes to Jesus and worship, have you ever thought of Jesus as a worship leader?
"And the Word became flesh and dwelt among us…" –John 1:14
"For we do not have a high priest who is unable to sympathize with our weakness, but one who in every respect has been tempted as we are, yet without sin." –Hebrews 4:15
On the night before Thanksgiving, not far from where I live, a group of local high-schoolers suffered a fatal car accident. Four young lives were taken, leaving our community in the throes of grief during the holiday.
On the following Sunday, many people who were deeply affected by the tragedy gathered to worship with their local churches across our city, reminding me that, during the holidays, there is profound hurt among our congregations. There are people in your church whose hearts are broken and burdened by this ruinous, sin-sick world.
And so this Advent season, more than ever, we need worship leaders who, like Jesus, compassionately enter into the lives of others to minister truth, grace and healing through the Gospel.
Jesus and Worship
After all, at the heart of Advent is the Good News that the immortal Son of God has appeared in the flesh, entering into the context of our suffering and misery in order to save us and bring us into the joy of his unshakable Kingdom (Heb. 12:28). This is why the apostle Paul said that, as the God-Man, Jesus is the only Mediator between a holy God and sinful humanity (1 Tim. 2:5).
As such, he is our High Priest who sympathizes with every hurt and temptation we face as he invites us to draw near the gracious throne in time of need (Heb. 4:15-16). Through him we are assured that God is intimately present in our moments of greatest weakness to point us toward his promises in the Gospel. In other words, Jesus is our Incarnational Worship Leader.
Whose Burden Are You Bearing?
If Christ's Incarnation is real to us, we will realize that a worship leader's function in a local congregation isn't primarily carried out on stage. We aren't relieved of leading others in worship when we're not behind a microphone. Rather, we must know how to lead them in everyday life. How unfortunate it is when worship leaders are more known for our performance on stage than our willingness to listen and pastorally respond to the needs of our congregations.
Instead, we must labor to know the hopes, dreams, struggles and hurts of the people we lead so we can effectively minister to them. We must know how best to speak the Gospel into the complexity of their lives. In other words, we, like Jesus, must be profoundly "incarnational." So, in light of this, please permit me to ask, whose burden are you bearing? With whom are you walking? For whom are you praying? Who are you encouraging?
This Christmas, your congregation needs more than a song leader on stage; they need to see the glory of the incarnate Jesus through your leadership. Therefore, let us develop deep, Gospel-formed relationships with our congregations, so we can be a compassionate source of encouragement for them. We must enter into their lives and apply the hope of Advent in order to magnify God's love toward them in Christ. And only our great High Priest can show us how. He never thinks it is impolite to stare, so look impulsively to him (Heb. 12:2). After all, there is no better way to lead worship than to be led and loved by him, our Incarnate Worship Leader.
This article about Jesus and worship originally appeared here.