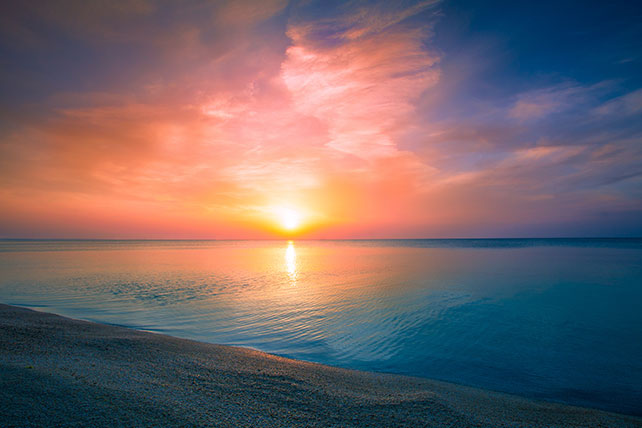 What is Spirit filled worship? "Be filled with the Spirit, addressing one another in psalms and hymns and spiritual songs, singing and making melody to the Lord with your heart." (Ephesians 5:18b-19)
Successful, but Unspiritual
Samson was born to lead. The Lord blessed him and filled him with the Holy Spirit (Judges 13:24-25, 14:6,15:14). As Israel's appointed judge, he fought their battles and defeated their enemies with immense, matchless strength. He was the quintessential picture of power and success among God's people during a very dark time.
But as we all know, the story takes a tragic turn: Samson shared the truth about his strength with the infamous Delilah, whom the Philistines had hired to seduce him and find out his secret. Consequently, she exploited Samson's secret, and thus when the Philistines came for him, "he did not know that the Lord had left him. And the Philistines seized him and gouged out his eyes and bound him" (Judges 16:20-21).
The Spirit of God left Samson and he didn't even know it. His overconfident, presumptuous sense of success desensitized him to God's absence. Worship leader, if the Spirit were to leave your ministry today, would you even notice? Would his absence make any difference in the way you sing, plan, manage your time, and relate with your team?
Many worship leaders today maintain an appearance of success, but their lives are void of Spiritual power. Sure, we might make great music; we may execute our set lists each week with seamless precision; we might have excellent production value, but without the Holy Spirit's power, it's all smoke and mirrors. Apart from him, there is no success; only pretense and illusion. Therefore we must learn to lead by the power of the Spirit, or like Samson in Philistine custody we will be blinded and bound by the deceitfulness of sin.
Spirit Filled Worship
In Ephesians 5:18b-19, Paul instructs the saints in Ephesus to be continually filled with the Spirit. He associates this ongoing Spiritual fullness with a heart-felt, joyful outpouring of song. Within the context of Ephesians 5, this kind of Spirit filled worship is contrasted with sin and immorality—drunkenness, crude speech, sexual sin, covetousness and the like (see 5:1-18a).
This means that people who sing fervently ought to be people whose lives are characterized by a gospel-motivated commitment to holiness. Their passion is the overflow of their pursuit. So if you want to be a Spirit-filled worship leader, seek holiness with reckless, grace-fueled abandon.
At its core, this pursuit is a matter of confidence, meaning that if your confidence is in anything but the grace and power of Christ, you are guaranteed to find sin festering and wreaking havoc in your life and ministry.
Thus in order for sin to be killed and holiness to thrive, we must put our whole confidence in Jesus and his provision for us in the outpouring of his Spirit. After all, to pursue holiness is to pursue Jesus himself, and to be confident in him alone. Apart from this, there is no such thing as ministry success in God's economy, or Spirit filled worship.
Spirit Filled Worship DisciplinesLead to Extraordinary Holiness
Therefore we must create space in our lives for the practices that the Holy Spirit uses to instill within us a greater confidence in Christ. Practically speaking, the path of confidence in Jesus is littered with trusted disciplines, which have been used throughout history to saturate lives with the gospel of life-transforming grace. These disciplines are nothing new, but when observed faithfully, they serve as means of gospel formation by which we receive more of and from the Holy Spirit:
A personal, well-rounded devotion to the Word and to prayer—these are the chief of all disciplines, especially for leaders in the church (Acts 6:4).
The development of relationships with godly people who can commit to speaking the truth to you in love by partnering with you in prayer, identifying areas of sin and weakness in your life, and helping you progress in holiness (Prov. 26:7, 17; Eph. 

4:15

; Jas. 5:16-20).
The practice of observing a Sabbath at regular intervals—probably at least one day a week (Ex. 20:8).
Reading solid, gospel-centered, theologically astute books that equip you to grow personally (Prov. 9:9; Eph. 

4:11

).
Meditate upon and preach the gospel to yourself constantly (Ps. 42:5, 11).
Worship God alongside the members of your congregation—this may seem obvious for worship leaders, but the significance of this practice as a Spiritual discipline can be easily overlooked, especially by us (Rom. 15:5-7; Eph. 5:18-19; Col. 

3:16

; Heb. 10:23-25).
Lead your family before you lead others—too many worship leaders are far more comfortable leading sung-worship in the sanctuary on Sunday morning than they are in their living room on Monday night (Deut. 6:4-7).
Dear worship leader, do not underestimate the power of these ordinary spiritual disciplines for your everyday life. You and I are responsible to instruct and admonish the church to sing well, but effective gospel-powered leadership begins with what the Lord is doing in us. Therefore we must be faithful in observing the ordinary means of grace that God uses to work out the extraordinary miracle of Spirit-brimming, Christ-confident holiness in us.
This article on Spirit filled worship originally appeared at WorshipCohort.org.