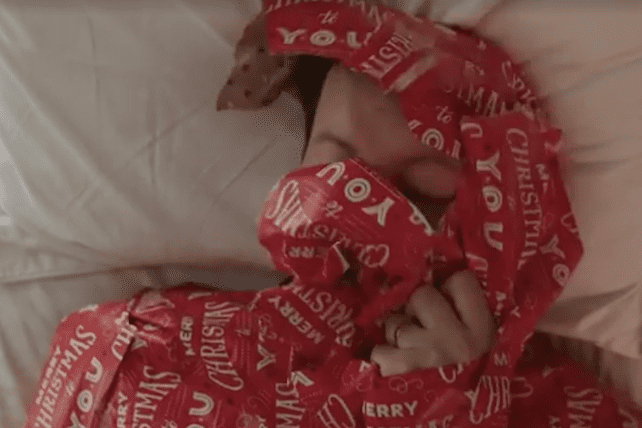 Forest Hill Church has multiple locations in North and South Carolina and also boasts a gifted creative team. The group put their skills to use to create a video that hit the internet and then quickly went viral—garnering views far above the church's membership.
The video's intended use was to notify congregants of the upcoming sermon series on gratitude leading up to Christmas. However, its positive message and lighthearted nature spoke to a lot of people—over 7 million, in fact.
The video follows a husband and father through his morning routine of waking, getting ready, and leaving for work. What makes it unique, though, is that everything he has been given—from his waking breaths, to his bathroom sink that delivers clean water, to his breakfast, to the car he uses to drive to work, are wrapped as Christmas presents.
The gentleman who stars in the short video does a great job emulating excitement over the gifts. His character is incredibly endearing as he encounters the everyday things we often take for granted and meets them with enthusiasm and gratitude, amazed by his good fortune.
The video causes us to consider all the blessings we have and gifts we've been given that we often don't even think twice about. The next time you eat a meal or take a shower, count your blessings and recall all that God has done to make those things possible for you.
The message of blessing rings particularly true as we head into the holiday season when we gather to give thanks for everything we have—food, clothing, shelter, family, freedom—and we remember what sacrifices have been made so that we may have those things. And then there is Christmas, where believers remember the incredible gift we were given and are still given in Jesus Christ.
It's a wonderful thing to think about!