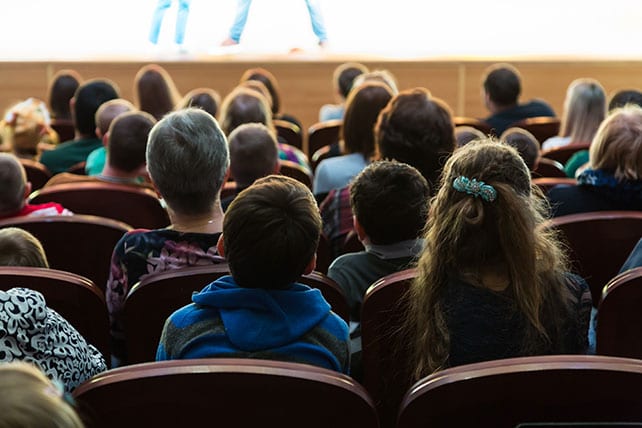 No matter the season, youth ministers always have important information they need to share with parents. Whether you're preparing for a mission trip or the annual back-to-school kickoff, a youth ministry parent meeting is a great way to keep everyone in the communications loop.
In most youth ministry programs, the vast majority of communication with parents involves information or data. Yes, dates, logistics, drop-off and pickup points all are incredibly important. But we'd like to challenge you to also inspire and appreciate people through each youth ministry parent meeting.
Walk with us through these 5 steps to a successful youth ministry parent meeting:
1. Inspire, don't just inform.
Paint a picture of how the Lord has blessed your students and program. While parents are gathered, inspire them by sharing what your youth ministry is bringing to the table and what God is doing through their kids.
A youth ministry parent meeting is a great place to shine the spotlight on God and his beloved teens. Paint a picture for parents of where you want their kids to go (and grow) spiritually during the upcoming season. Share your goals about the depth of young people's interactions with the Lord and with other youth and adults in the ministry.
2. Offer advance notice.
Even without the uncertainty of a pandemic, it can be difficult to provide concrete dates for upcoming plans. But I challenge you to do just that. As early as possible, slot dates onto the calendar for all camps, trips, retreats, lock-ins, fundraisers, youth worship services and more.
It's frustrating when a parent or student tells you after the fact that they didn't know something was happening. So make sure to publicize all ministry-related dates in your parent meeting. Then follow up by communicating with them early and often, especially when plans change.
3. Consider various communication modes.
A youth ministry parent meeting is a great time to ask each parent how they prefer to receive information from you and the church. Simply have parents fill out a card, select the preferred method of communication, and list their contact info. I promise that if you're communicating through just one medium, you're missing many parents. Don't assume that parents automatically know about an event just because it was listed in the church bulletin or on the church website.
You can use text messages, email, social media, postcards, verbal announcements and much more. Respect parents and their time by asking up front and then honoring their preferred communication style.
4. Have fun!
Be sure to have fun at every youth ministry parent meeting. Even if the gathering is held online, make sure an element of fun is involved. You play games in your youth ministry because it allows kids to interact with each other and become environmentally comfortable so they can become theologically aware. The same is true with parents. They like to have fun and interact with one another. Plus, some healthy competition is never a bad thing. So be sure to schedule some fun. (Food is a nice treat too.)
5. Highlight and celebrate parents.
At each youth ministry parent meeting, be sure to include parent testimonials. Include time for at least one veteran parent and one parent who's new to the ministry to share their struggles and praises.
How often have you communicated with students over and over, seeming to get nowhere, only to have a young person share a testimony that suddenly opens listeners' ears? The teen basically says the same thing you did, but all of a sudden everyone gets the message. It's the same with adults. They expect great things from you, but a certain authority comes from the testimony of other parents, and that's called #winning.
Thanks for all you do! The youth ministry work you perform week-in and week-out matters. Thank you so much for loving God and liking kids. Your calling is essential; your mission is great.
Check out this video to go more in-depth about holding a successful youth ministry parent meeting. Or listen on the go with the YM360 podcast!
This article originally appeared at Youth Ministry 360.