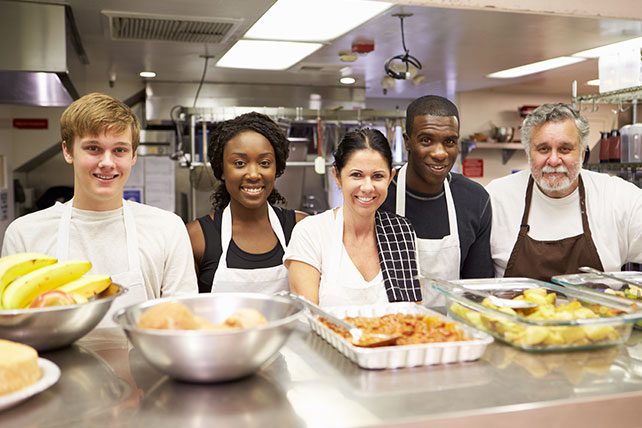 Outreach programs for youth, teens and young adults offer powerful avenues for growth. Local and national programs provide kid-friendly service opportunities, challenge teenagers' faith, and are also loads of fun.
Depending on the needs of your church youth group, you might want to focus on serving ministries within the congregation. Or maybe you hope to branch out and serve the local community—or beyond. Another focus of outreach programs for youth is personal and faith development. Teens are equipped to grow their faith and confidently share it with other people.
Life skills and talent development are other worthy goals for youth outreach programs. Help kids get off the couch (and off their screens!) so they can explore their interests and find new ones. Provide meaningful activities that encourage teens to meet other people, develop friendships with peers and people of all ages, and possibly even discover a mentor.
Outreach programs for youth are a great starting point for empowering kids to use their talents to God's glory. Plus, they're fun and will likely attract visitors to your church, too!
Read on to discover fun, powerful ways to reach out to teens—and to help them reach out.
8 Great Outreach Programs for Youth
Through a variety of high-impact programs (and even an app!), Dare2Share builds up young believers who then go out to make disciples for Jesus.
The Gospel Project for Students offers a digital curriculum for teen outreach.
Youth for Christ International sends kids around the globe to serve and share the good news of the Gospel.
Cru helps older teens, college students, and young adults find their calling and tells others about Jesus.