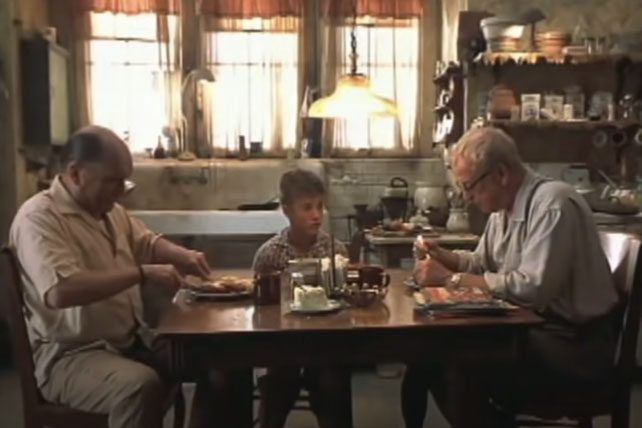 Movies for youth groups and church gatherings always come in handy. Whether it's a youth group meeting, a children's event, or an intergenerational gathering, movies attract people. Plus, they usually spark great discussions.
These 10 movies for youth groups are appropriate for most ages. Best of all, they have inspirational themes, strong characters, and excellent messages. Most of these films are not explicitly Christian. However, it's important for young people explore connections between culture and faith. As leaders, we can help kids make such connections. And these movies for youth groups lend themselves to that.
Note: Click on the movie title link to see the IMDB (Internet Movie Database) summary. Also, click the Parents Guide Content Advisory link for details about any questionable content.
Remember to honor copyrights for showing movies in public settings. And churches do count as public settings. Check out this article: Movies at Church: Do I Need a License?
10 Movies for Youth Groups and Church Audiences
Young Walter (Haley Joel Osment) is left with his grumpy, eccentric great-uncles for the summer. Various people, including Walter's mother, try to take advantage of the rumored hidden millions on the farm. At times, this movie is hysterically funny, adventurous, and a little sad. More than a teen coming-of-age story, it also addresses who makes a family and how to grow old with grace. Parents Guide Content Advisory
In 1971, the city of Alexandria, Virginia, desegregated its high schools. As a result, football programs from black and white schools were combined. After hiring a black coach, Herman Boone (Denzel Washington), the team pursues a winning season. Players must overcome racial tensions as they learn to be true teammates. Framed by the current-day funeral of one player, the movie echoes the larger American struggle for racial reconciliation. Parents Guide Content Advisory
With a new seat in Congress, newscaster Evan Baxter (Steve Carell) moves to suburban Washington, D.C. Suddenly, Baxter starts talking to God (Morgan Freeman). God is keen for Baxter, and all Americans, to be environmental stewards. As churchgoers, we love the inside jokes about the Flood and the ark's biblical measurements. Bible facts come alive! Parents Guide Content Advisory
A young girl from South Los Angeles tries to make it to the National Spelling Bee. An English professor named Dr. Larabee mentors and challenges Akeelah. We love how the main character becomes convinced of her talents and worth, while accepting help and support. Akeelah also proves that being smart can be a rock-star decision. Parents Guide Content Advisory
After losing her left arm in a shark attack, teenage surfer Bethany Hamilton overcomes the odds and her fears. This movie does have an explicitly Christian message. Bethany leans on her faith in God to overcome her injury and return to surfing. We love this fun, determined, and faithful teenager. Parents Guide Content Advisory