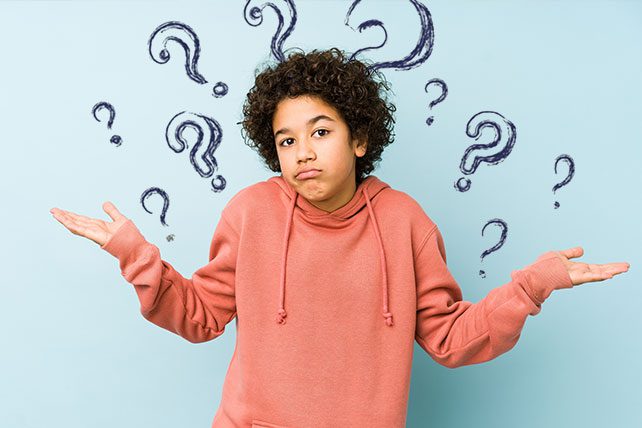 Bible trivia questions are a great way to grab kids' attention, spark their curiosity, and keep them engaged in God's Word. Nothing about Scripture is "trivial," that's for sure. All the people, places, and events mentioned throughout the Bible matter. Together, they tell the story of God's redemptive plan through his Son, Jesus.
You can use Bible trivia questions or a Bible quiz format for icebreakers, lesson introductions, and even games. Adapt the material for your group, knowing that some kids are brand-new to the faith while others are lifelong churchgoers. As you study specific books of the Bible, you can find Bible trivia questions tailored to each topic. By repeating facts and themes, you'll help teens absorb and remember Scripture. Then they'll be able to recall and rely on God's Word at any time.
Bible trivia questions for youth groups don't need to be competitive. Even if you answer questions in teams, keep the format focused on learning, not winning.
Although you can create your own Bible trivia questions, loads of them are already available. Search the internet or youth ministry resource books for the perfect materials for your needs. Or, for even quicker results, check out all the sources below. Then have a blast using Bible trivia with your kids!
Bible Trivia Questions: 12 Sources of Quiz Material
Here are some top choices for online Bible trivia material. Now let the Bible quizzing begin!
First, bad guys usually seem to intrigue teens. So check out this trivia-filled video about Bible villains. Then explore all the other categories and choose topics that will capture kids' attention.
Next, consider using trivia that's specific to the Old Testament or New Testament.
We like these options of Bible knowledge, from easy to very difficult.
Review this vast collection of Bible trivia to find exactly what you need. Teens will enjoy these Scripture-knowledge challenges.
Bookmark this six-minute Bible quiz. Then play the video as kids arrive for a Bible study or youth group meeting.
If you choose easier Bible trivia questions, fire them off at teens during a speed-round game.