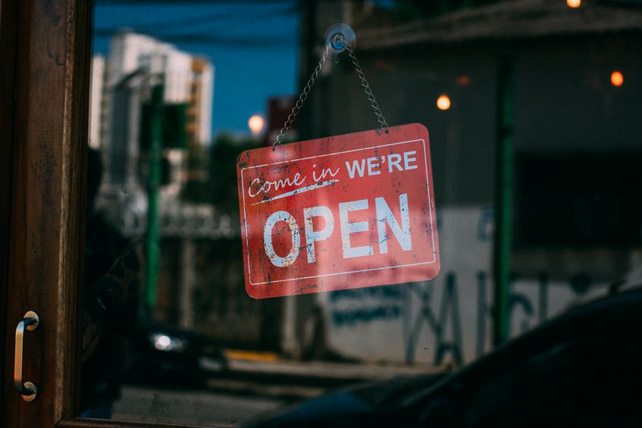 Every student pastor would say "yes" to this question. Ideally, youth pastors want to reach unchurched students. Many student pastors that I talk to strongly believe that their student ministry is always ready to welcome "outsiders."
But do we really know what it entails when reaching unchurched students?
The problem is—unchurched students will cause a lot of problems in your youth ministry.
For example, here are a few problems I have observed and heard about when student pastors start reaching unchurched students.
Issues That Arise When Reaching the Unchurched
1. Committed, engaged Christian parents will not like having unchurched students influencing their students, and strongly vocalize their concerns.
2. Unchurched students are really noncommittal.
3. Unchurched students really don't care about your theology or church tradition.
4. Unchurched students are going to be disrespectful, distracting and will destroy stuff at the church.
5. Senior leadership may not like having the "rougher" crowd in their church building.
6. Unchurched students don't know the church rules and they will break them a lot.
7. Unchurched guys will have no problem hitting on the Christian ladies in your student ministry.
8. Churched students will feel hurt and annoyed that their "space" is being invaded by "outsiders."
9. Unchurched students have no problems sharing their hurts, pain and doubts.
10. Unchurched students are not that willing to pay for church events.
11. Unchurched students will make fun of churched students.
12. Unchurched students have no biblical knowledge, and in fact, they don't care what the Bible says and are careless about your "deep" Bible teaching.
13. Unchurched students will "test" you and your adult leaders with their psychological warfare and tactics.
My point: Ministering to unchurched students is very frustrating.
And there's an increasing number of more and more unchurched cities across the country.
Recently Barna released a report that ranked the most and least "Bible-minded" cities by looking at how people in those cities view the Bible. Some of the top Bible-minded cities were a lot of Southern cities: Knoxville, Tenn., Shreveport, La., Chattanooga, Tenn., Charlotte, N.C., Birmingham, Ala. and Jackson, Miss. Some of the least Bible-minded cities were: Providence, R.I., Albany, N.Y., Burlington, Vt., Portland, Maine, Hartford, Conn., Boston, Mass., San Francisco, Calif., Phoenix, Ariz., Las Vegas, Nev., Buffalo, N.Y. and New York, N.Y.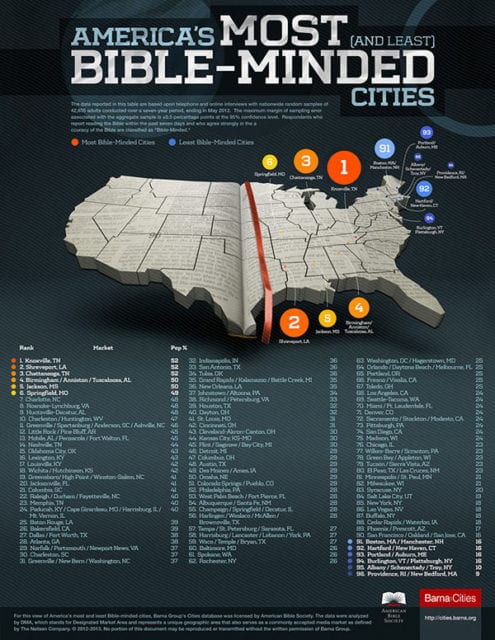 It's clear that cities across the country are becoming more and more unchurched, which means that there's going to be an insane urgency to reach unchurched students and families.
All youth pastors would agree we must reach unchurched students.
But some realize the difficulty when really trying to reach unchurched students. Reaching the unchurched requires a different method and it is really difficult.
And a few may not be willing to change their method in order to reach unchurched students. My worry is that some student ministries will be OK just  programming student ministries for "Christian students only." My hope is that some student ministries consider really trying to reach the crowd of students who really need Jesus. I smile when I hear about how student ministries do everything in their effort to go after that one lost sheep (Luke 15.3-7).
_______________________
My two questions to student pastors:
(1)  Are we ready to reach the growing population of unchurched students?
(2)  What is our approach to reaching unchurched students? How will our approach influence:
a. how we recruit and train leaders?
b. how we teach students?
c. our student ministry philosophy and programs?
d. the way we create and design our student ministry environments?
e. the way we communicate to the already Christian and church families and students?