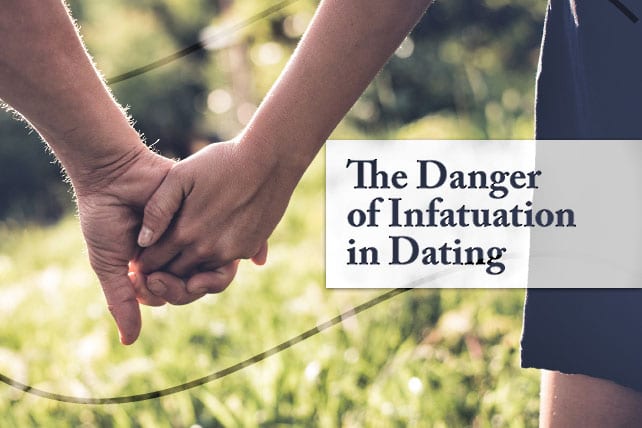 Recently, an old friend messaged me and asked for prayer. He had come home from work to discover an empty house and an absent wife and child. No, his house hadn't been robbed and his family hadn't been abducted. His wife left him. I asked him if he saw it coming. Were there any warning signs? He said that it had been clear for quite some time that she was done. I asked if there was any hope for restoration. He didn't think so. He thought the best possible outcome would be joint custody. Even though we hadn't talked in years and I'd only met his wife once back when they were dating, my heart sank. I could only imagine the pain he was experiencing.
I don't know the details of their marriage and separation, so the following isn't an indictment on the couple in any way. But anytime I hear stories of divorce and abandonment, I can't help but think about the serious and weighty call of marriage and how lightly we too often take it. Many enter this covenant flippantly and superficially, without considering the responsibility they're accepting and the promises that they're making before God and man. I was guilty of this.
We see stories in movies of people getting married drunk at a random chapel in Las Vegas. We laugh at their foolishness, and could never see ourselves doing something so ridiculous. But people get married drunk all the time. They're not under the influence of alcohol. They're filled with dopamine—infatuation, so-called love and lust. Just as a covenant entered under the influence of alcohol is unlikely to survive, these marriages are also likely to struggle. Marriage should be entered by a man and woman with a sober mind and heart, who can take seriously the vows they're making before God and others.
Preparation for Marriage
In Ephesians 5:15–21, Paul exhorts his readers:
Look carefully then how you walk, not as unwise but as wise, making the best use of the time, because the days are evil. Therefore do not be foolish, but understand what the will of the Lord is. And do not get drunk with wine, for that is debauchery, but be filled with the Spirit, addressing one another in psalms and hymns and spiritual songs, singing and making melody to the Lord with your heart, giving thanks always and for everything to God the Father in the name of our Lord Jesus Christ, submitting to one another out of reverence for Christ.
What follows this passage are the well-known household codes, starting with the relationship between the husband and wife. Before Paul writes about marriage, he paints a beautiful picture of sober-mindedness. Paul urges Christians to look carefully at how we walk, not to be unwise, make the best use of our time and not to be foolish but to understand what God's will is. He then summarizes this picture of sober-mindedness by exhorting readers: Do not get drunk with wine, for that is debauchery, but be filled with the Spirit.
This exhortation prepares his readers to be able to embrace the picture of marriage that reflects the beautiful relationship between Christ and the church. Only sober-minded, Spirit-filled men and women can embrace "wives submit to your own husbands, as to the Lord" (Ephesians 5:22).