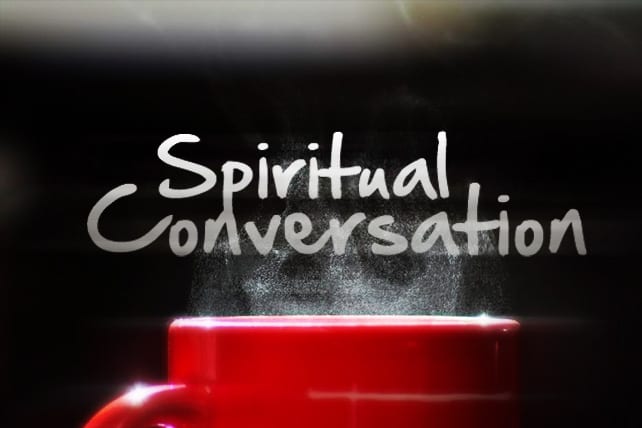 This week I stopped in a local coffee shop for a cup of joe (and a red-eye) to get some email work done (side note: there will be no email in heaven). Next to me sat some awesome young adults I know with whom I had a great visit. After that unplanned opportunity, I met that evening at a planned event at another local coffee shop. We had a lot of guests check out our young pros ministry at our church this past Sunday, a particularly high number at the start of the summer. With the help of a young pro named Clay who helps me with this, I gathered the names and info, emailing and texting an invitation to all to meet me at said coffee shop at 8 p.m.
Have you ever gone on visitation and knocked on a door of someone, only to see the look of horror that someone came by unexpectedly? Yea, me too. I don't mind it, really, but I've found that there is a better way to get with young adults today to talk about Christ than unplanned (or even planned) visits at their house. Like the night above, I regularly invite folks to meet me at a coffee shop. Here is what 90 percent of people say when I invite them to meet me there: They either (A) love the idea and come, or (B) send their regrets because they are working that night or have some other conflict. Of those in (B), half or more of them add something like "If you do this again, please let me know!" We had three show up this time, which is more than Clay and I could have gotten to in one evening going to their homes.
Young adults today don't display an aversion to spiritual conversations; however, they are at times not as easy to connect with using our "tried and true" methods. There was a day when it was normal to show up at someone's house, to be invited in and to get to know them in that manner. In a day of far more nuclear families, a more monolithic culture more 8-5 work schedules and no wifi, stopping in homes was commonplace. With the rise of gated communities, garage doors and high back fences, increased mobility, security-sensitive apartment living—and wifi—many adults in general and young adults in particular prefer another venue for meetings.
Enter the world of the Third Place, a place we go to beyond our home, work or school to meet others. Epitomized by the coffee shop, third places have become such a dominant part of our culture. Today young people go out of their way, stand in long lines and pay inflated prices for coffee products. That would have been just weird in my day.
I decided some time back that since young adults love third places like coffee shops, since I love them too, and since it's easy to access them (they are everywhere it seems), I would try to meet there. This week I've met with no less than 10 people in a third place, all but two in their 20s. This far surpasses relying on Google maps to find an apartment only to discover no one was home and thus about 45 minutes was shot. Don't get me wrong, I still visit people in their homes and have led folks to Christ that way in the recent past. But for this generation—the generation we are not reaching—we would do well to meet them where they are comfortable instead of expecting them to be available in ways we are used to using.
For us, this has become an especially effective method for reaching dechurched young adults, those who grew up in church and somewhere around their college years pretty much dropped out. I have this year met more than a few young pros who have found a home at our church in part because we interacted with them in their world, affirming their desire for community, which is why third places thrive.
The third place has become a gospel outpost.
If you don't do this already, this week try working on a sermon or other work at a third place. Get out of the church building into the community. Note how many young adults show up. Get to know the baristas and regulars. See how the third place functions as a mission station. Pray for ways to reach people there, and see how God can use this venue as a new approach to visitation.
This article originally appeared here.