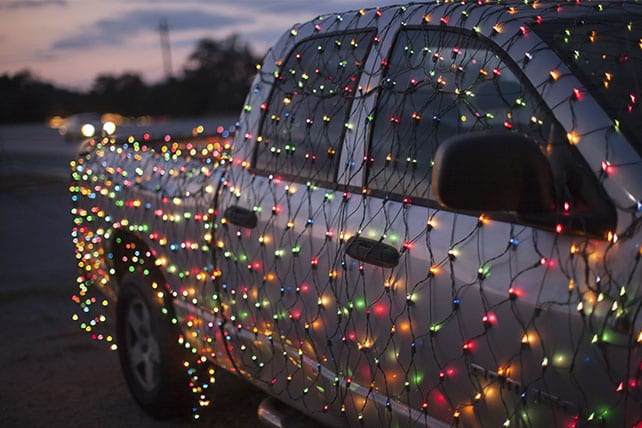 Are you brainstorming trunk or treat ideas for church? Yes, Halloween can be "tricky" for children's ministries. Some pastors and churchgoers consider Halloween evil or dangerous, so they avoid marking the occasion in any way. But fun alternatives such as harvest parties, carnivals, Bible-character costume contests, and trunk or treat nights are great community outreach events.
Trunk or treat is basically vehicle-based trick-or-treating in the church parking lot. Cars are often decorated (sometimes according to a predetermined theme), and their owners (often in costume) hand out goodies to kids as they walk by. Some churches also set up booths and hand out welcome materials, Christian tracts, stickers and more. Others use the event to collect nonperishable food for a local pantry or toys for Operation Christmas Child boxes. As with any event for kids, safety always must be a priority at your trunk or treat event.
Whether you're a trunk or treat newbie or a seasoned veteran, check out this long list of trunk or treat ideas for church:
27 Trunk or Treat Ideas for Church
1. Bible characters
For churches, an obvious theme involves people from the Bible. Ideas include heroes of the faith, Jesus' disciples, and angels.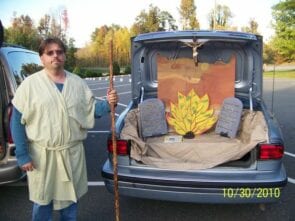 2. Bible stories
Both the Old and New Testaments are filled with Scripture-themed trunk or treat ideas. For example, you can re-create Noah's Ark, a Bible-times marketplace, miracles and parables.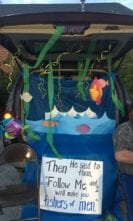 3. Christmas!
Scramble the holidays a bit with a festive Ho-Ho-Ho-lloween trunk or treat. Decorate vehicles with Christmas lights and play holiday tunes to prepare people for the upcoming yuletide deluge.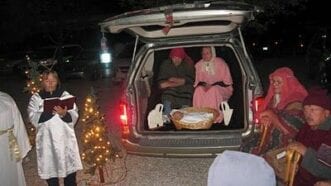 4. Fruit of the Spirit
Throw a fruit-themed trunk or treat party—or focus instead on one of those Christian characteristics listed in Galatians 5:22-23, such as kindness.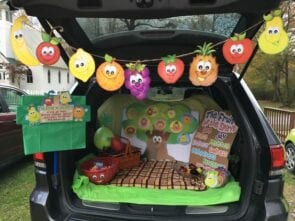 5. Game Shows
Each vehicle can represent a different game show, or everyone can work together to re-enact one favorite, from Let's Make a Deal to The Price Is Right.
6. Board Games
Trunk or treat ideas related to board games include such classics as Monopoly, Candyland, Clue, chess, and Hungry Hungry Hippos.
7. Movies
Choose a kid-friendly film or series, and ask participants to dress and decorate accordingly. Bonus tip: Check out this great idea for a concession stand, complete with popcorn and snacks!