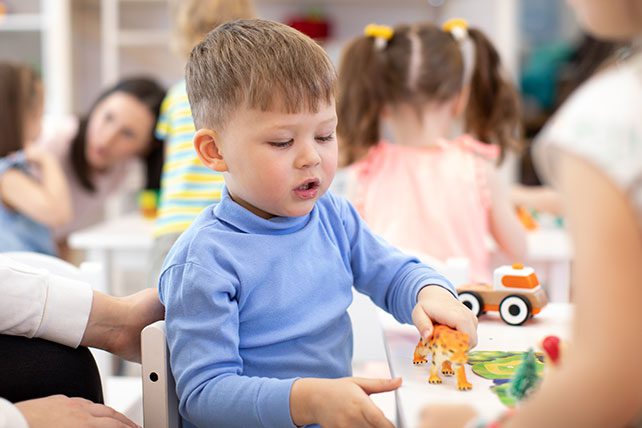 Classroom management is a vital skill for all teachers, including children's ministry workers. In the classroom, Sunday school teachers want students to remain focused on the carefully prepared lessons. And the children's church experience is much more enjoyable and meaningful when kids are attentive. That's why positive reinforcement ideas are vital for creating a productive, pleasant kidmin environment.
From toddlers and preschoolers to preteens, children respond best to affirmations and words of encouragement. Positive reinforcement ideas also help children associate Jesus and the Bible with peace and joy. On the other hand, scolding and harsh consequences can give kids the impression that church and Sunday school are negative and judgmental settings.
Classroom discipline may sometimes be necessary, but you can choose positive strategies — and nip bad behavior in the bud. Positive reinforcement ideas abound, and they don't need to involve candy or bribes. Check out these ways to encourage good behavior among your church's kidmin participants.
10 Fun, Positive Reinforcement Ideas for Children's Ministry
Using paper bracelets with words of praise is a fun, easy, and inexpensive form of positive reinforcement for good behavior and effort. Sunday school students receive an immediate boost of encouragement. Plus, by wearing these bracelets home, kids show parents firsthand the types of kudos they earn.
This classroom management strategy helps students work together as a team to earn surprise treats. Every time the group accomplishes a goal, you remove one sticky note. When you remove all the notes, it reveals the prize underneath.
You can use lip balm as positive reinforcement—without putting it on any lips and without giving away tubes. How? Simply apply a dot of scented balm on the backs of children's hands for an olfactory treat. These "smelly stickers" work great for when students follow directions, finish a project, express kindness, and so on.
Decorate a glass jar with the words "Eye Spy" and set it in a visible location. Every time you "spy" children behaving or sharing, add a googly eye to the jar. After the jar is full, give the class a treat or prize.
You can transform almost any item into positive reinforcement ideas. Case in point: Miniature animal-shaped erasers work well as Desk Pets that you distribute for "adoption." Do this near the end of class, and be sure to allow time for kids to play with their new animal friends.
Similar to customer reward cards from restaurants and coffee shops, these reinforcement ideas are easy and tangible. Simply punch a fun shape from each student's card when you observe good behavior. When the card is complete, let the child select from a goodie box.
Let students vote on a reward, and then write that on the center of a large flower. When kids behave as a large group, add a petal. Continue until the class completes the flower and earns the reward.
When Sunday school students display good or helpful behavior, add a fuzzy craft pom-pom to a Warm Fuzzy jar. After the jar is full, let the class choose from a variety of rewards.
Dole out special privileges by using personalized coupon books. These positive reinforcements are free yet meaningful.
Finally, consider keeping kids on task with a fishbowl and some "Caught Ya Being Good!" slips. Whenever you catch good behavior, put a child's name on a slip and add it to the glass bowl. Occasionally select a name or two from the bowl, and then give that person a treat.
What are your favorite positive reinforcement ideas? How do you encourage and reward good behavior? Share tips in the comments below so others can benefit.