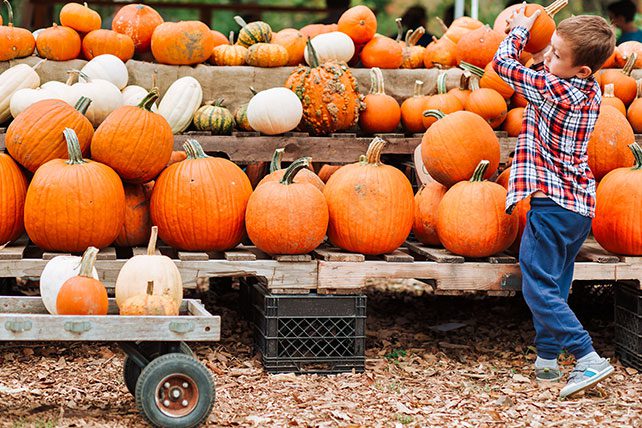 Need some easy trunk or treat games for church harvest events? Then read on for fun trunk or treat ideas that children will love!
For many families in your church and community, fall festivals are a highlight of the programming year. Fun seasonal activities such as carnivals, hayrides, and Trunk or Treat evenings lead to lots of smiles and great memories. Plus, they're a nonthreatening way to introduce people to your children's ministry and to Jesus.
Trunk or Treat—basically a car-based trick-or-treating event set in your church parking lot— is a popular Halloween alternative. Choose an overall theme, or let each vehicle owner decorate as desired.
In a separate area, you can set out games for children of all ages to enjoy. These fun Trick or Treat games for church also work well for any type of autumn activity. That includes carnivals, congregational picnics, outreach events, and fundraisers.
Pro Tip: Be sure to recruit lots of energetic helpers! Youth and preteen volunteers are perfect for leading easy games for younger kids. Remind them to smile as they share the good news of Jesus with children.
Enjoy these 12 easy Trunk or Treat games for church
Discover a bushel of fun Trunk or Treat games for church and children's ministry: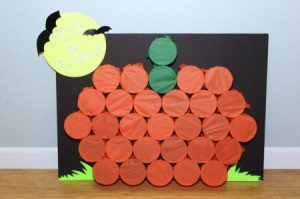 Although this church game requires setup and maintenance, it's sure to be a hit with little ones. Players poke through a tissue-paper portion of a pumpkin shape to grab a small treat or prize.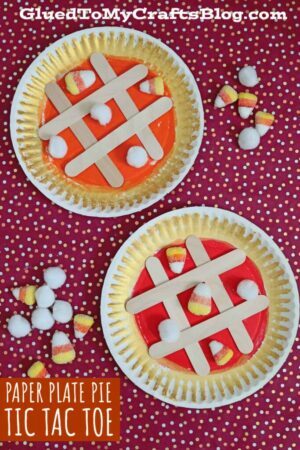 For this simple, self-explanatory game idea, gather candies and basic game boards. For an extra-large version, play tic-tac-toe in a grassy area, using different-colored bean bags as X's and O's.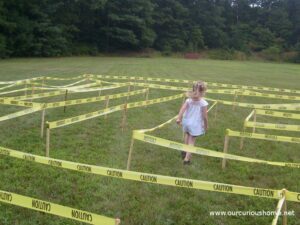 Corn mazes are a popular family activity in the autumn, but not every community has fields nearby. So when you're planning Trunk or Treat games for church, grab some long rolls of caution tape and then start unspooling. You'll need an assistant or two, but the resulting maze will have players smiling as they try to find the exit.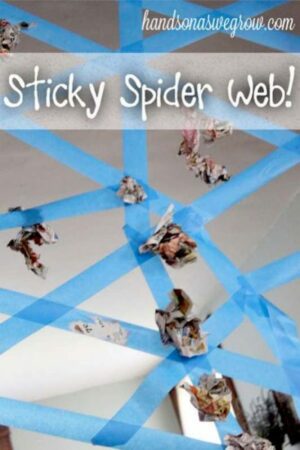 In children's ministry, you may have encountered some "sticky" situations before. But this one is all in good fun! You'll need painters tape and bags of fake spiders to set up a web for kids to crawl through.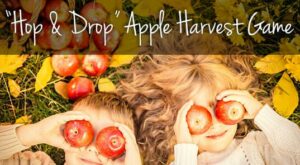 For this active trunk or treat game, teams of players must transport apples in creative ways. At the end, you can tie in Galatians 6:9. It promises that "we will reap a harvest if we do not give up."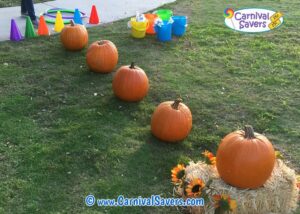 Giant ring toss games using hula hoops are fun for all ages. To add more of a challenge, set some pumpkins at various heights, using hay bales as props.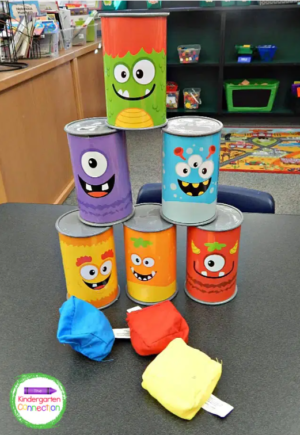 For this classic carnival game, which involves throwing balls or bean bags at stacked cans, you can decorate the cans with crazy faces. Or, if you're brave, paste on photos of children's ministry staff members!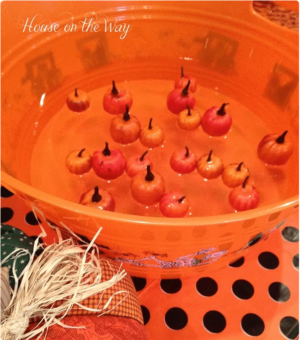 Children are drawn to water-themed games, such as the much-loved kiddie-pool fishing activity. For Pumpkin Pickup, kids select one bobbing mini-pumpkin or gourd and read the number printed on the bottom. That corresponds with the prize they then receive.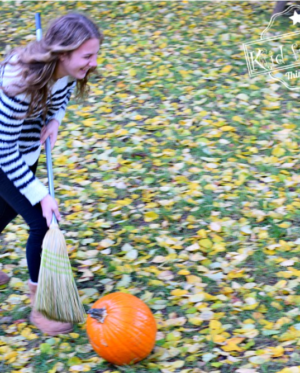 For this fall version of curling, gather pumpkins and brooms and have players race to see who can "sweep" their pumpkin across a leafy lawn to the finish line the fastest.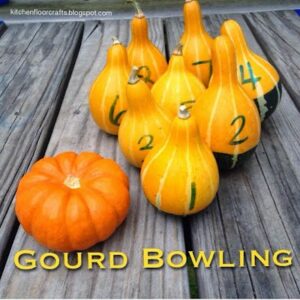 Trunk or Treat games for church often feature some type of bowling. Using either gourds or mini-pumpkins, players see how many pins they can knock down. (Get creative to determine what those pins might be!)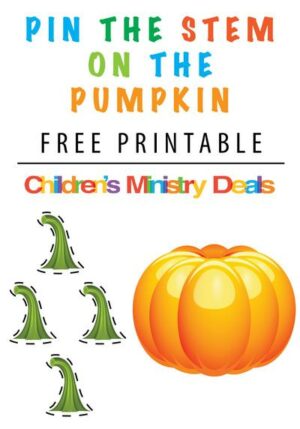 This straightforward game is just like Pin the Tail on the Donkey but with a fall focus. Have some blindfolds handy, and spin older kids around first to make the task more challenging.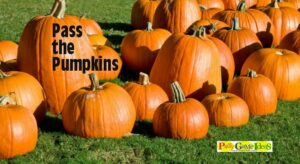 Many Trunk or Treat game ideas come in variations and are easily adaptable. For Passing Pumpkins, you can play like Musical Chairs, passing pumpkins around a circle until fall-themed music stops. Or you can have relay teams race to pass pumpkins along a line of players without using their hands.
What other easy Trunk or Treat games ideas for church are a hit with your children? How do you share Jesus with local kids each fall? Please share your comments below!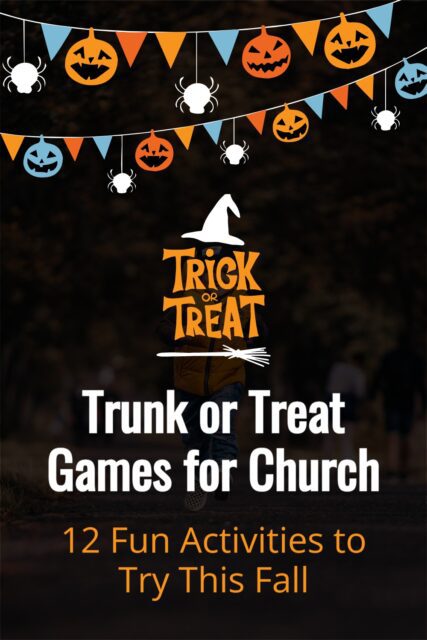 Find easy Trunk or Treat ideas here!