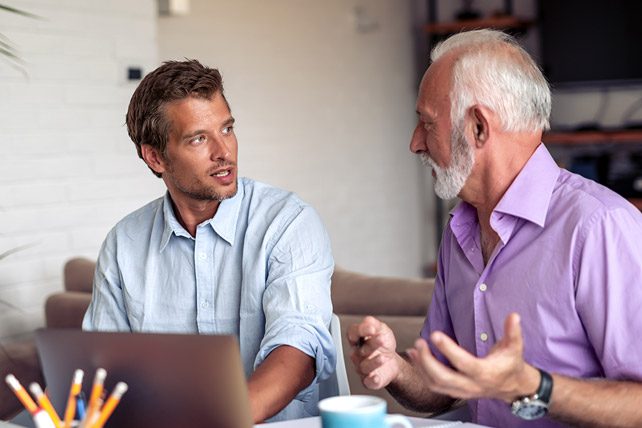 When I started in full-time ministry at the age of 22, I faced a challenge that all young leaders face.
Trying to lead volunteers who are older than you.
And at the age of 22, most of my volunteers were older than me.
One of my professors in Bible college told me that no one will listen to you as a leader until you are 30-years-old.
I often found that statement was true in my life.
When you are young, your volunteers will look older than you. Sound older than you. Act older than you.
I remember when I was a young leader a specific incident where this happened. A lady came by the church for marital counseling. I had only been married for a year. I tried to offer her advice as best I could from my very limited marriage experience.  It didn't go well.  At the end of the session, she looked at me and said, "Wow…these ministers keep getting younger and younger."
In spite of this leadership challenge, you can effectively lead volunteers who are older than you. Here are a few things I have learned over the years about leading when you are young.
Give volunteers a voice. Listening is one of the best things you can do. They want you to hear their opinions. When you are willing to learn from your volunteers, it will help you become a better leader and mentor. Gathering opinions and feedback will cause your volunteers to respect you.
Ask them how you can best support them. Ask them what has worked well in the past. Ask them what needs to be changed.
Create a diverse team. From diversity comes ideas and insight from different ages, genders and preferences. A balanced team comes from balanced leadership.
Rally people to a vision. A compelling vision can unite everyone behind a common cause.  Point people to the vision. This makes it not about you, but about the vision God has called you to fulfill as a team.