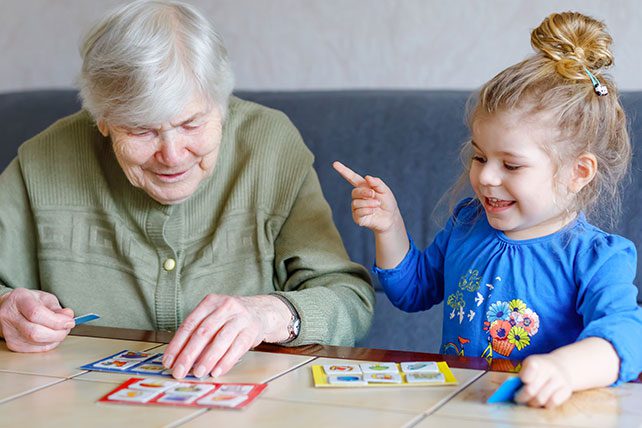 Bible Bingo and other games are a hit with children and families. So why not plan a fun children's ministry Game Night, complete with Scripture-learning, prizes, and smiles galore?
Bible Bingo also works well at summer gatherings such as camps or Sunday school picnics. And you can use themed Scripture Bingo cards to supplement any lesson. They're perfect as time-fillers at the end of class—or any time you need to settle children down.
Choose a Bible Bingo resource that fits your students' ages and developmental levels. What a fun, engaging way to help children remember lessons from God's Word!
Many free Bible Bingo materials are available online to download. Print as many copies as you need. Then distribute ink stampers or small tokens for players to use as markers.
Clarify the rules ahead of time. For example, determine how many cards each person can play at once. Then call each item loudly and repeat it several times.
You can give small prizes to players. Winners can be those who complete one row (vertical, horizontal, or diagonal). Other "bingos" can be from filling in the corners, completing the border, and completing the entire board.
We've assembled various Bible Bingo options below. Have fun with your kids as they learn and live out God's Word!
10 Resources for Children's Ministry Bible Bingo Games
Here's a fun sampling of materials. Use them in your own church and kidmin program:
Children will enjoy reviewing everything God made. This bingo card is based on the first two chapters of Genesis.
These cute, kid-friendly cards bring Psalm 23 to life!
These free downloads include six different Noah's Art Bible bingo cards.