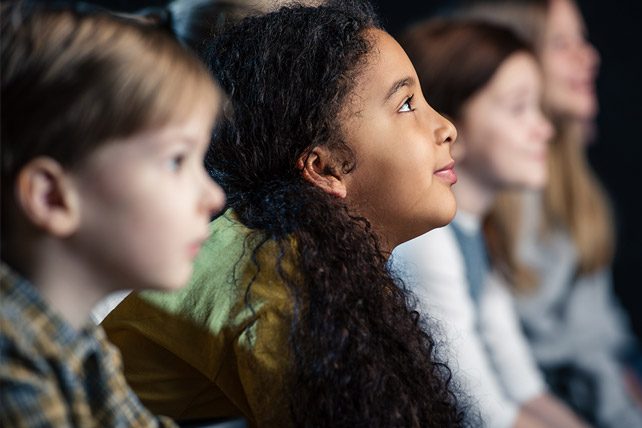 Did you know that children can make your children's ministry better when you include them in your planning, evaluations, brainstorming and creating?
Successful toy companies and entertainment groups know this and actively pursue children to help them improve their products.
It just makes a lot of sense. Why would you not include the people that the products are being made for?
Who better to look at kid content than through the eyes of a child?
Here are a few examples of how companies are including children to make their products better.
The LEGO company recently hosted a group of 8 children to give them input and ideas on the products they are developing. They believe getting children's perspectives on designing products and marketing them is very valuable. They also believe that there is great value in having children help create products and content from the ground up.
According to the report, the LEGO company has created a four-step process to involve kids in its product and content development.
1. Focus first on seeing how kids play with current content and products.
2. Invite kids to help design, test and evaluate new products.
3. Have discussions about what they are helping design.
4. Share children's thoughts and feelings on topics that are important to them.
How does this translate into children's ministry? How can we include children in making the ministry better and creating new content?
Bring together a diverse group of 8 to 10 children. 
Ask for their input with questions like…
What is boring? If they tell you, don't take offense. What they are telling you is correct 99% of the time.
What keeps your attention?
How can we improve the content we are giving you?
What would you change and why?
What are some ideas you have for a new teaching series?
What are some ideas you have for making an event or program even better?
What is fun during the service, event, program, etc.?
I recommend doing this at least twice a year. I guarantee you that children can make your children's ministry better. Meaningful conversation with children makes a difference.
p.s. Children naturally seek the approval of adults and this can lead to tension when asking them these type of questions. Let them know you want them to be totally honest. If they say anything "negative," they will not be in trouble. All feedback, good or bad, is helpful and welcomed. If needed, you can let them respond anonymously.
Another way you can involve children is by observing them during a service or event. When kids get bored or you lose their attention, they will start looking around and squirming a little. The creators of Blue's Clues did this. They would bring in a group of kids and play an episode before it was aired on TV. They watched the kids and when they got restless or started to disengage, the producers would make a note of it. They would then tweak or adjust those parts of the show before airing it on TV. Because of this, the show has been called one of the most engaging shows for children ever made.
You can do this as well. Start watching the children during your service, event, class, etc. Make a note when they get restless and start looking around. This means they are disengaging. Then adjust those parts before the next week or event. 
Here's another simple idea that can get kids excited about helping make the ministry better. Let the kids vote on which songs they would like to sing in an upcoming service or event. You can easily do this online. List several songs (and an "other" choice). The song(s) that get the most votes will be the songs you sing in the next service.
Children want to help us make the ministry better. It's time we sit up, pay attention, listen and learn.
This article originally appeared here and is used by permission.