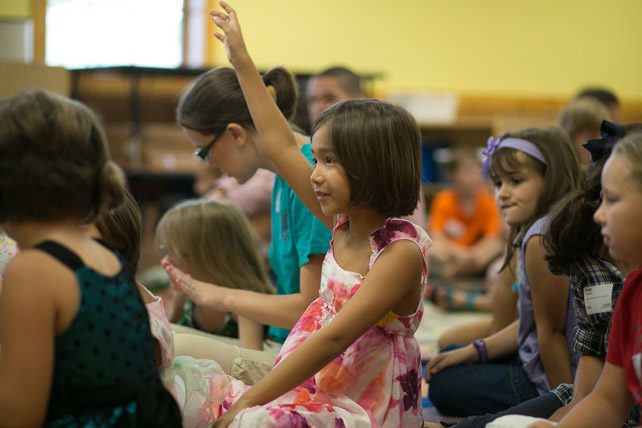 Is your children's ministry healthy? Here are 10 signs of a healthy children's ministry.
1. Volunteer team.
The success of your children's ministry rises and falls on the strength of your volunteer team. A healthy children's ministry has a solid volunteer team.
2. First-time guests.
A healthy children's ministry will have first-time guests on a regular basis. Most often it is because kids are excited about their church and are consistently inviting people to come with them.
3. Guests return.
Guests will consistently return because of the great experience they had on their first visit. The national average for guest return is about 7%. But a healthy children's ministry will have 20-30% of guests return for a second time.
4. Engaging teaching strategy.
The lessons are engaging. The lessons are relevant. The lessons have a specific learning pathway that disciples children at their age level (check out Connect12 curriculum for a discipleship pathway).
5. A solid parent connection. The ministry recognizes that parents are the primary disciple makers. They spend as much time investing in parents as they do children. They create ways for the lesson and teachings to be brought into the home during the week.
6. Good ratios. Here is what that looks like:
Infants – 1 to 2 (1 to 1 ideally)
Crawlers – 1 to 3
Toddlers – 1 to 4
2-year-olds – 1 to 4
3-year-olds – 1 to 6-8
4-year-olds – 1 to 8
5 year-olds through 5th grade – 1 to 8
7. Smiles.
You see lots of smiles. Volunteers are smiling. Parents are smiling. The kids are smiling. You feel a sense of warmth when you are around them.
8. Growth.
Anything that has life grows. A healthy children's ministry is a growing children's ministry.
9. Spiritual growth.
There is evidence of personal spiritual growth among the kids and parents. They are being challenged and equipped to have their own personal walk with Jesus and they are stepping up to the challenge.
10. The children's ministry is impacting the entire church. Its influence is felt throughout the church. It is helping the entire church grow. The church is becoming known as the place in town for kids and their parents.
How healthy is your children's ministry?
As you have read through this list, have you been challenged in any of these areas?
Now is the time to take some steps and help your children's ministry get healthy.
This article originally appeared here and is used by permission.