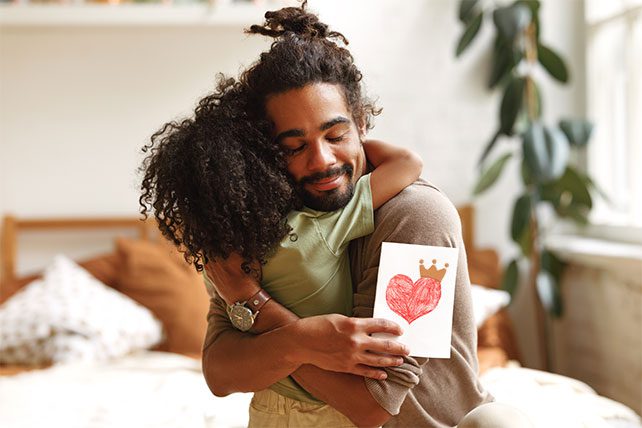 Need Father's Day devotional ideas? Here's one that children in your Sunday school classes and children's church will love!
Use this fun Father's Day devotion to help kids celebrate dads and recognize our heavenly Father. Children can take the craft home for dad or a special man in their life.
You'll need:
a Bible
two 2 x 24-inch strips of yellow construction paper per child (If children are younger, tape the ends of two paper strips together ahead of time to form a crown.)
shiny stickers
markers
Scripture: Galatians 4:4-7
Father's Day Devotional Ideas: Fit for a King!
Before class, make a sample crown.
Ask:
What kind of father might wear a crown like this?
What would it be like to have a king for a dad?
Say: The Bible tells us something important about our heavenly Father. (Read the Scripture.) According to these verses, who is our heavenly Father?
Ask:
How are our fathers and the special men in our lives here on earth like our heavenly Father?
Distribute the supplies to create the crown and the shiny stickers. Say: Let's make a special crown for our father or a special man in our life here on earth. Put a sticker "jewel" on this crown and finish the sentence, "I love you because you're…" You might say, "I love you because you're kind."