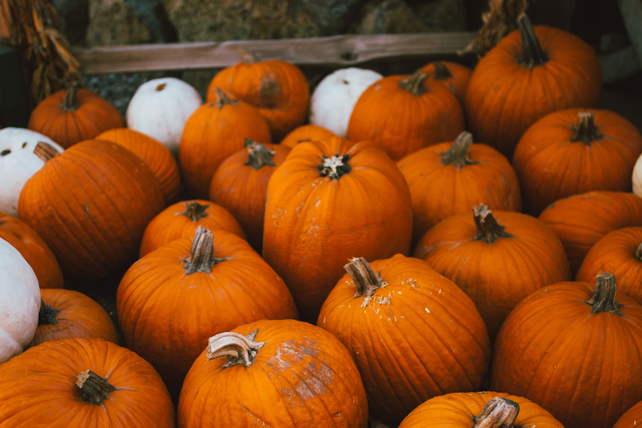 Have you ever wanted to do a fall festival during church? Autumn seems to be extra-busy, especially for families of young children. With so many fall activities to enjoy and so many  Fall Festivals to celebrate, schedules fill quickly.  That's why you might want to do a fall festival during church.
Every town, church, and county now seems to hold a harvest event, trying to outdo one another. Because so many Fall Festivals happen in our surrounding communities, we discovered we couldn't compete. In the end, our Fall Festival was expensive. Plus, it drained a lot of volunteer energy going into the Christmas season. And we didn't seem to be accomplishing our goal of bringing the community to our church.
So we decided to do a fall festival during church. It was smaller and focused on the families within our congregation. They also could invite families they know.
When you do a fall festival during church, the event is much less expensive. It also encourages personal evangelism within our membership. And it allows us to simply use the regularly scheduled volunteers for that day.
Even if cutting your current Fall Festival isn't an option, you could easily do a fall festival during church as a bonus outreach.
To give you a feel for this idea, here's what ours looks like:
3 Ways to Do a Fall Festival During Church
1. A Charlie Brown Thanksgiving
Because we're within the window of Thanksgiving, we watch A Charlie Brown Thanksgiving and eat popcorn. It's less than 30 minutes, teaches a good lesson, and the kids always enjoy movie day. We're also providing apple cider.
If this is the only time one of our guest kids ever comes to a church, we want them to have the opportunity to hear the gospel and be able to respond to it. We give a short, simple explanation and invite any kids who want to follow Jesus to do so.
3. Outdoor Activities
Our services are about an hour, so the second half is for fun time. We have four stations.
Station 1: Pumpkin Chuckin'
(If you don't know what this is, just search YouTube. You won't be disappointed!) We bought a giant water balloon slingshot on Amazon. We set up a big target about 100 feet away. Two leaders hold each side of the slingshot, while a kid launches an orange water balloon and tries to hit the target.